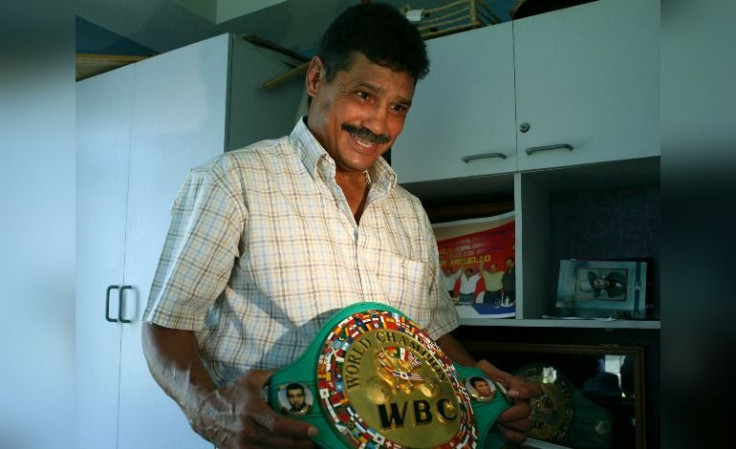 Nicaragua celebrates the legacy of Alexis Argüello, a professional boxer who put the nation in the forefront many times. Argüello passed away nearly seven years ago but he's still commemorated in the Central American country as one of Nicaragua's best athletes in history. Tuesday marks what would have been the boxer's 64th birthday. In celebration of this special day, which has becoming a trending topic in Nicaragua, we present to you the remarkable trajectory of this Hispanic boxer.
Argüello was born April 19, 1952 in Managua, the nation's capital. He was known as "El Flaco Explosivo" or "El Caballero del Ring" in the boxing ring and was considered one of the greatest fighters of his era due to his three-weight world championships that he won in the late '70s, early '80s. He held the WBA featherweight title, WBC super weight title and WBC lightweight titles, without ever losing any of his world titles in the ring. In addition to Featherweight, Super Featherweight, and Lightweight, Argüello was rated at Light Welterweight. The late 5 feet and 10 inches tall athlete holds an impressive boxing record of 96 fights, 88 wins, 70 wins by KO, and eight losses. Argüello retired from boxing in 1995.
His passion and dedication for boxing garnered him many special recognitions throughout his career, including being elected to the International Boxing Hall of Fame in 1992, voted by the Associated Press in 1999 as No. 1 junior lightweight of the 20th century, and being ranked 20th on The Ring magazine's "100 greatest punchers of all time" list. In 2008, Argüello was selected as Nicaragua's flag-bearer at the Opening Ceremony of the Beijing Olympics. Posthumously, in 2014, he was voted as the Greatest Junior Lightweight Ever by the Houston Boxing Hall Of Fame.
Besides his boxing career, Argüello was also an active politician. He was elected mayor of Managua in 2008 and was actively involved in Nicaraguan politics with the Sandinista National Liberation Front (FSLN). On July 1st, 2009, Argüello passed away in Managua at 57 years old after allegedly shooting himself through the heart. The national police confirmed the death was ruled a suicide following the autopsy.
© 2023 Latin Times. All rights reserved. Do not reproduce without permission.