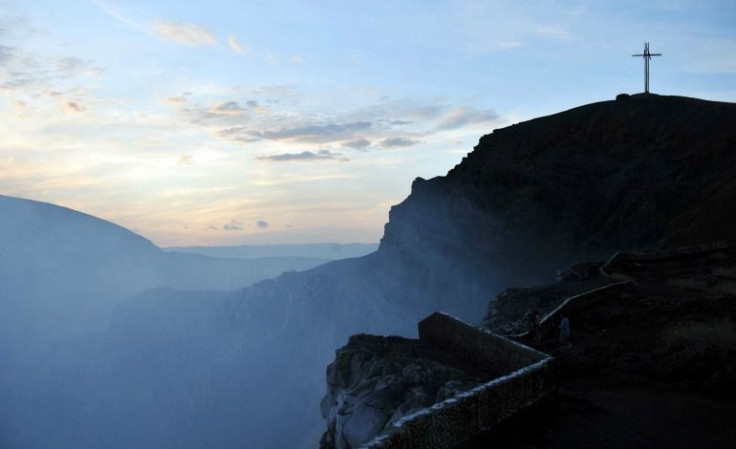 National Geographic is sending a team of explorers, scientists and film directors to tell the story of the Masaya volcano in Nicaragua via a documentary. The news made local headlines earlier this month, when Rosario Murillo, coordinator of the Communication and Citizenship Council, revealed that the renowned cable channel requested permission to film in the country. Now, one of the explorers is in the Central American country observing the volcano.
Sam Cossman, U.S. explorer who leads the project, arrived to the country during the weekend, where he will spend seven days with an exploration mission. "We invited Sam to help up investigate what is happening in the Masaya volcano," said Wilfried Strauch, spokesperson of Instituto Nicaragüense de Estudios Territoriales (INETER), in a press conference, reports El Nuevo Diario.
The volcano is a caldera located south of Nicaragua's capital Managua and it's the country's first and largest National Park. The volcano continually emits large amounts of sulfur dioxide gas, which has caught the attention of many volcanologists. According to END, Cossman, along with the complete team of NatGeo, will make a second trip to Nicaragua to begin filming the forthcoming documentary.
Sam Cossman explorador de National Geographic, se encuentra en Nicaragua para una misión extraordinaria; grabar el lago de lava que se encuentra en el volcán santiago de Masaya. __

Posted by Canal 2 on Monday, March 28, 2016
© 2023 Latin Times. All rights reserved. Do not reproduce without permission.