A 26-year-old truck driver, who killed four individuals and was sentenced to 110 years, has got support from millions of people, including reality TV star Kim Kardashian.
For the April 2019 crash in Colorado, Rogel Aguilera-Mederos was sentenced to more than 100 years in jail last week. He was driving an 18-wheeler semi-truck on April 25, 2019 for his job at Castellano 03 Trucking LLC, which is a Houston-based trucking company, reported the Independent.
He told cops that on the day of the incident, he lost control of his truck's brakes and was not able to avoid traffic that was backed up. Due to his action, 28 vehicles were hit, reported news.com.au. Stanley Politano, 69, William Bailey, 67, Doyle Harrison, 61, and Miguel Angel Lamas Arrellano, 24, were traveling in different vehicles when they were killed.
Kardashian, who has often spoken about jail reforms, told her Instagram followers that she "took a deep dive in it to figure out what the situation is." She noted that Aguilera-Mederos, who was convicted on 42 counts, including vehicular homicide, first-degree assault and careless driving, was not drunk or driving under the influence, but "his brakes on the tractor-trailer failed."
She found another "unfair part of this case." According to her, the judge didn't want to hand him to such a "lengthy sentence. However, because of the mandatory minimums in Colorado, his hands were tied." The reality TV star, who is studying law, also condemned the celebrations of the prosecutors, saying that their gift of a brake shoe trophy made her "sick."
She described Colorado Governor Jared Polis as "a really good person," and she said that she knows that he "will do the right thing."
Kardashian's support came at a time when Alexis King, Colorado District Attorney, filed a motion Tuesday for a court to schedule a hearing to review the lengthy sentence, according to Fox News. A spokesperson for the DA's office said that this move "essentially reopens the case."
To have the sentence commuted, more than 4.7 million people have already signed a petition on Change.org. The petition read that the accident "was not intentional, nor was it a criminal act on the driver's part."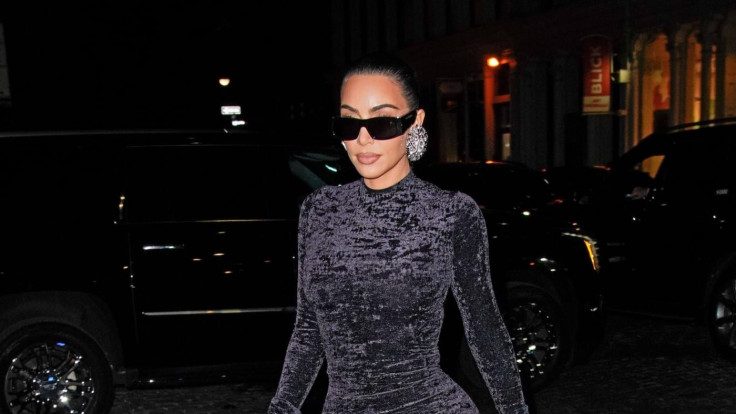 © 2023 Latin Times. All rights reserved. Do not reproduce without permission.