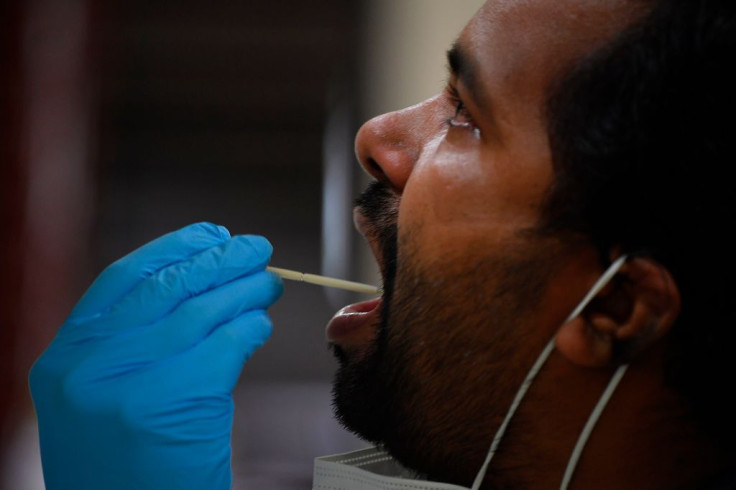 Farmers in India continue to protest as they vow to demand the repeal of farm laws passed by the Union government last year. Despite the alarming surge of Covid-19 infections in the country, thousands of farmers remained unfazed with their protest on the outskirts of New Delhi.
Monday marked the 6th month of protests for these determined farmers as November 2020 saw thousands of farmers lay down their demands against three new agricultural laws passed by Prime Minister Narendra Modi in September.
Among Modi's new laws, is the modernization of India's agriculture. This brought opposition parties to accuse the government of becoming "anti-farmer" comparing the decision to a "death warrant".
Angry farmers fearing for their lost livelihood see these laws as unfair and exploitative, the BBC reported.
Although pro-reform economists have warmly welcomed the laws seeing this as a gateway to improved farm incomes and increased productivity, farmer groups believe such laws will destroy their livelihoods as these will give private corporations an upper hand in controlling the sector.
With a deadlock in between multiple rounds of talks with the farmer's unions across the country, even the escalating Covid-19 crisis in India has failed to break the farmers' protests. The country has broken records for daily infections and deaths over the past weeks and nothing seems to be stopping the surge.
According to Aljazeera, farmers at the border have been flouting Covid-19 guidelines and health protocols by not following physical distancing nor are they wearing face masks. "We will survive the Covid-19 situation but if we do not resist the black farm laws brought by the Modi government, our future is doomed," Kittu Maan Singh, a protester at Delhi's Tikri border said.
Gurdarshan Singh, 61, another protester from Wazirpur village who owns a small plot of land in Punjab's Patiala district said: "We don't fear Covid-19 because we have bigger things to worry about."
"If the government is so much concerned about the pandemic, why did it bring the farm laws in the middle of a pandemic without asking whether or not we want those reforms," he added.
Although there has been a drop in the number of protestors at three sites outside New Delhi over the past few weeks, Singh said this is due to the wheat harvesting season and not the fear of the coronavirus.
Tens of thousands of farmers have already camped at three key highways outside New Delhi, with hundreds of tents seen erected along with tractor-trailers being used to block the roads.
Dozens of makeshift kitchens continue to serve food and volunteers offer free healthcare facilities. Farmers have installed fans and water coolers to fight India's notorious heat.
They have refused to vacate the sites unless the government agrees to completely repeal the farm laws. Among their demands is a guarantee in the continuation of the Minimum Support Price (MSP) system that gives them a minimum sale price for their produce.
Farmer leader Satnam Singh Behru is baffled at the thought of the government's hesitance to revoke the laws instead so that the protesting farmers can go back to their homes. "We lost over 350 farmers in these months. They died of heart attacks, in accidents or committed suicides. Whatever happens, we will not return to our homes unless the government accepts our demands," he said.
Health experts have expressed concern over the continuing protest, as the country battles a devastating surge of Covid-19 infections. "Having such a large number of people could be challenging, mostly because the health system around New Delhi is now collapsing. There is an acute shortage of oxygen and beds," public health expert Anant Bhan said.
India has reported over five million cases in April alone. Monday was the sixth day in a row when India's count exceeded 0.3 million and death toll crossed 2,000 for the seventh consecutive day.

© 2023 Latin Times. All rights reserved. Do not reproduce without permission.