As the relationship between Prince Charles and the royal couple Prince Harry and Meghan remains fraught since their exit as working royals, a nickname that Charles affectionately gave Meghan has been revealed to the public.
Charles reportedly gave Meghan the nickname "Tungsten," after a metal on the periodic table of elements that is known for its high melting point and strength. He reportedly gave her the nickname because of her resilience and "unbending" beliefs, according to Marie Claire.
"He's been calling her tungsten, the metal, because she is tough and unbending. It's a bit of a weird one but I think he really respects her. He thinks she has managed to deal with it well. He has had his fair share of bad press in the past, a lot of crisis in his life, so I think he's trying to get her to navigate the choppy waters of joining the Royal Family," royal correspondent Russell Myers said.
In spite of the reportedly fraught relationship that Meghan has with the Royal Family, Charles reportedly admired her resilient personality and had hoped for the best for her while she navigated royal life, My London News reported.
"Meghan Markle hasn't had an easy time of it since joining the Royal Family. Not only has the press hounded her relentless, but she has also said that she felt less than at home in the Royal Family," Christine-Marie Liwag Dixon said.
"The Royal Family may not have approved of Meghan and Harry stepping down as senior royals despite them doing so to escape an environment that was clearly not good for their mental health. However, it seems that Prince Charles had a lot of respect for Meghan's resilient nature," she continued.
Meghan will see Prince Charles and the rest of the Royal Family once again when Prince Harry and her fly to the U.K. to celebrate the Queen's Platinum Jubilee.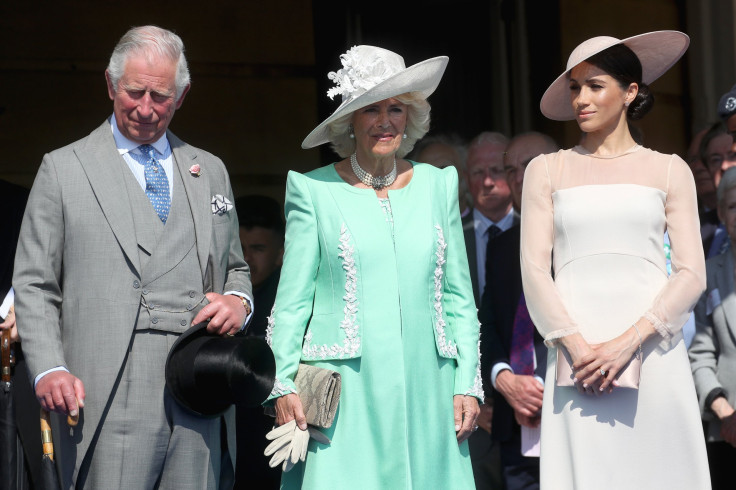 © 2023 Latin Times. All rights reserved. Do not reproduce without permission.