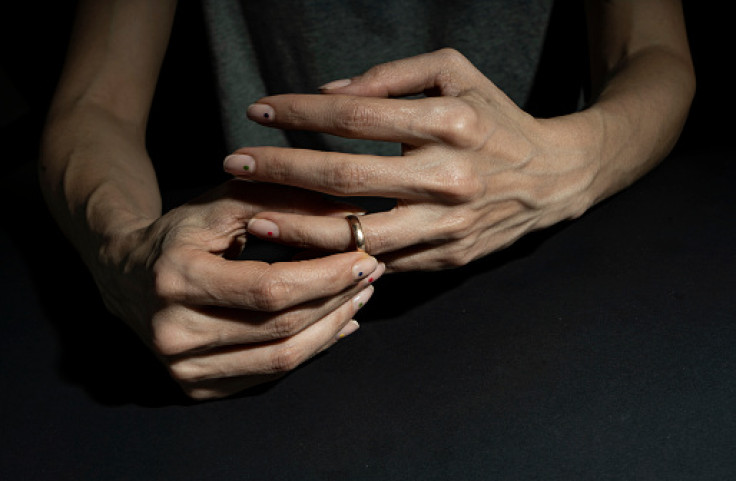 On Wednesday, Asa Ellerup, the wife of the suspected Long Island serial killer, Rex Heuermann, filed for divorce.
Coincidentally, on the same day, new photos of her emerged. Asa Ellerup, who has been married to the embattled Rex Heuermann for over 20 years, expressed shock and disgust as she lodged the matrimonial complaint in Suffolk County Supreme Court.
According to online court records, the divorce proceedings between Asa Ellerup and Rex Heuermann have been docketed and posted, adhering to New York State law, which seals all filings from public scrutiny.
The case is listed as "uncontested," and it includes a complaint, summons, and a notice concerning the continuation of health care coverage.
While the divorce filing remains confidential, it came to light when Daily Beast reporter Pilar Melendez shared the information on Twitter Wednesday evening.
Earlier this week, photos taken by Fox News Digital revealed Asa Ellerup and the couple's 26-year-old daughter, Victoria Heuermann, shortly after the divorce paperwork was submitted.
The estranged wife of the suspected killer was photographed wearing a green knit outfit and walking with a cane, as the pictures were reportedly taken on Monday.
Accompanying her was her daughter, Victoria, who wore a long sea-foam-colored skirt and a black-and-white sweater with a chevron-like pattern.
During their outing, they were seen with an unidentified man in a gray shirt and pants, who was carrying a case of A&W root beer.
On Tuesday, the mother-daughter duo was spotted again, this time in a Best Buy parking lot. Asa Ellerup appeared to be wearing the same green-on-green attire as before, while Victoria also donned the same skirt but paired it with an oversize burgundy sweater.
The photos captured these moments, offering a glimpse into their activities during this time.
In one of the photos, the same man, dressed in a gray T-shirt and dark blue pants, was seen between the two women. It remains uncertain if he is Heuermann's special-needs stepson.
Authorities revealed that Heuermann's family was utterly shocked when he was apprehended outside his office and charged in connection with the gruesome 13-year-old slayings.
"When we initially informed them about their husband, their father, they were shocked," Suffolk County Police Commissioner Rodney Harrison said Monday.
"They were disgusted — they were embarrassed."
The sudden arrest came as a profound surprise to his loved ones, who were left in disbelief over the serious accusations against him, New York Post reported.
Ellerup, originally from Iceland, had been in hiding ever since her husband's arrest last week. He was charged with three counts of murder in connection with the slayings of three women whose bodies were discovered in a marshy area of Gilgo Beach in 2010.
The victims were identified as Amber Lynn Costello, 27, Melissa Barthelemy, 24, and Megan Waterman, 22.
According to authorities, the accused killer was known to frequent websites such as Craigslist to solicit prostitutes, including at least one of the victims from Gilgo Beach. The woman had vanished after reportedly meeting with him for an encounter in 2010.
Heuermann is additionally the main suspect in the death of Maureen Brainard-Barnes, 25, whose remains were also discovered.
Last week, his lawyer, Michael Brown, released a statement revealing that Heuermann and Asa Ellerup had been together for 25 years.
© 2023 Latin Times. All rights reserved. Do not reproduce without permission.