Actors Will Smith and Chris Rock made headlines for an incident that most initially felt was staged. The former drew worldwide attention for his actions at the 94th Oscars on Sunday, slapping the comedian for the joke he made on Smith's wife, Jada Pinkett Smith.
But according to American rapper, Sean "Diddy" Combs, the two have already made amends and have moved on, Page Six reported.
"That's not a problem. That's over. I can confirm that," Diddy said in the report claiming that Smith and Rock have reconciled.
"It's all love," he added. "They're brothers."
Rock was speaking at the time and made a joke about Jada Pinkett Smith that struck a nerve in Will Smith.
It was when Rock made the "GI Jane" joke and appeared to be set to finish his segment when Smith approached him and slapped the comedian on stage.
After doing so, Smith could be heard telling Rock to leave his wife's name out of his spill. Rock handled the incident well with most only realizing it was real when Smith was screaming his feelings on the unfortunate joke.
Smith would later apologize when he won the Best Actor award for his role in "King Richard."
"I want to apologize to the Academy. I want to apologize to all of my fellow nominees. This is a beautiful moment, and I'm not crying for winning an award," Smith said. "It's not about winning an award for me; it's about being able to shine a light on all of the people."
It appears that all was indeed well with Smith attending the Vanity Fair bash with his family. The 53-year-old was seen dancing and rapping along to his '90s hits "Summertime," "Miami" and "Gettin' Jiggy Wit It" at the after-party.
Pinkett Smith was by Smith's side, moving and grooving with their kids, Jaden, 23, and Willow, 21.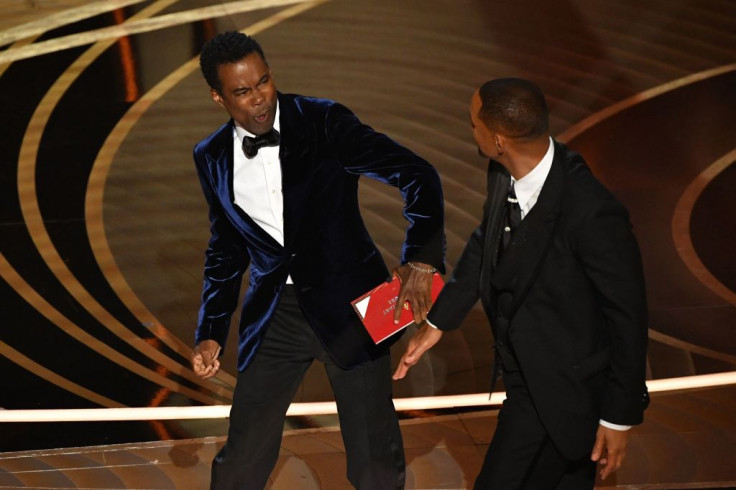 © 2023 Latin Times. All rights reserved. Do not reproduce without permission.