Despite this year's scandals, such as the Oscars slap incident, Will Smith remains one of Hollywood's highest-paid actors.
Smith is the second-highest earner on Variety's list of Hollywood celebrities' incomes. In June 2020, the actor agreed to star in the $35 million action movie "Emancipation."
According to reports, the 2012 movie "Men In Black 3" brought in Will Smith's highest salary to date. The actor made almost $100 million from that film.
Tom Cruise was ranked first on the list. According to sources, Cruise will earn more than $100 million from "Top Gun: Maverick." ticket sales, pay, and his share of home entertainment rentals and streaming earnings.
At the box office around the world, the film has already made close to $1.2 billion. In the follow-up, Cruise serves as both a producer and a star.
Brad Pitt and Leonardo DiCaprio tied for third place with $30 million each in earnings. Pitt made money from his untitled Formula 1 drama, while DiCaprio made money from the upcoming movie "Killers of the Flower Moon."
Fourth place goes to Dwayne Johnson, who made $22.5 million for the movie "Black Adam." With $30 million apiece from their individual film projects, Vin Diesel, Chris Hemsworth, Tom Hardy, Will Ferrell, Joaquin Phoenix, Denzel Washington, and Ryan Reynolds tied for fifth place.
Eddie Murphie and Jason Momoa, who each made $15 million, were ranked sixth and seventh, respectively. Chris Pine, who earned $13 million for "Star Trek 4" came in at number seven.
In the eighth position, Margot Robbie, Ryan Gosling, and Steve Carrell all earned $12.5 million for their respective movies, "Minion: The Rise of Guru" and "Barbie."
Timothée Chalamet came in at number 10 after earning $9 million for the film "Enola Holmes 2," while Millie Bobbie Brown claimed the ninth slot after earning $10 million for "Wonka."
Following the Oscars slap incident, the release of Will Smith's action thriller "Emancipation" was postponed.
The movie's release date was revealed to be delayed to 2023 in May, citing production issues. Smith hit Oscar host Chris Rock on stage during the Academy Awards, but the news came later.
In a competition for the movie's distribution rights, Apple emerged victorious. "Emancipation." is being directed by Antoine Fuqua. In the summer of 2021, New Orleans served as the movie's primary photography location.
At the Oscars ceremony on March 27, Will Smith slapped Chris Rock when the comedian made a joke about Jada Pinkett Smith's bald head.
Rock seems unaware that Jada has alopecia, which causes her to lose her hair. A day after the incident, Smith apologized to the comedian on Instagram, saying he was wrong and humiliated by his actions.
Latin Times reported that the Academy has prohibited the actor from attending the Oscars in person or virtually for at least ten years. Smith swiftly acknowledged the Board of Governors' decision of the Academy of Motion Picture Arts and Sciences. The Academy did not request Smith to give back the Oscar for "King Richard" though.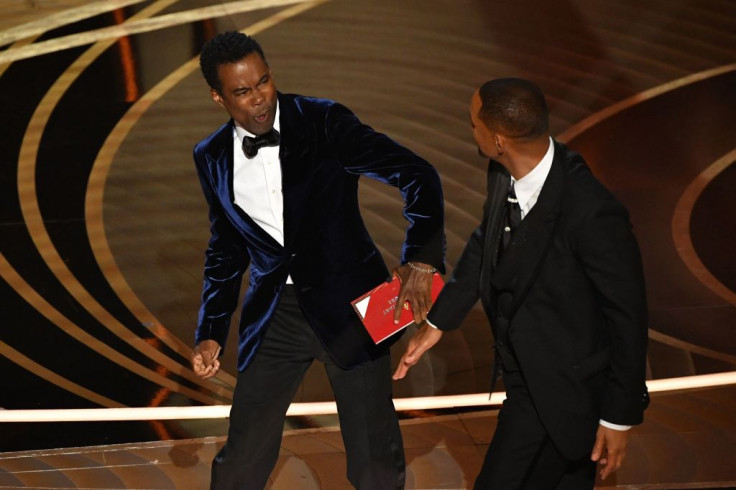 © 2023 Latin Times. All rights reserved. Do not reproduce without permission.