"Magic Mike's Last Dance" has a sudden change of cast members with Salma Hayek replacing Thandiwe Newton.
Initial reports claim that Newton stepped away for personal reasons to deal with family matters, paving the way for Hayek to replace her as the female lead, Variety reported.
However, new reports claim that there is something more to Newton's departure from the set of "Magic Mike's Last Dance."
The Sun reported that Thandiwe was allegedly fired from the new movie after getting into a heated argument with the main star Channing Tatum. The issue was reportedly about Will Smith's infamous slap on Chris Rock at the Oscars.
The feud between Tatum and Newton is nothing new. It started in early April and the whole thing just escalated.
In fact, at one point, Tatum had too much of it that he allegedly stormed off the West London set and drove off in his car. The crew had been filming already for 11 days at that point.
As a result of the feud between the two actors, producers decided to recast the lead female role which turned out to be Salma Hayek.
Channing Tatum is the producer and number one on set. Thandiwe Newton is the number two star. But 11 days into shooting and it's all over," an unnamed crew member said to the tabloid. "It was a tense exchange of words, but suddenly it escalated. Channing got into this car and he disappeared."
Tatum reportedly had enough of Newsome and did not want to work with her anymore. Director Steven Soderbergh tried to diffuse the situation but to no avail.
"He was trying to calm things down but he's a very quiet man," the source added.
"Magic Mike's Last Dance" is the third installment of the film series. The first two films were massively popular, grossing nearly $300 million worldwide.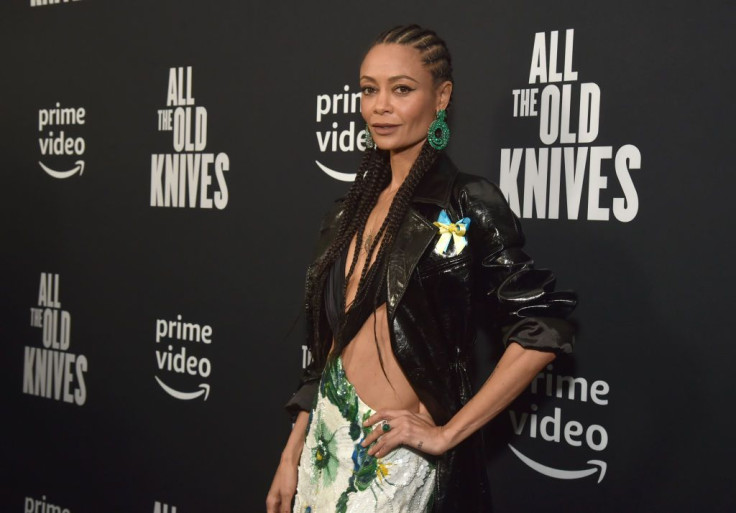 © 2023 Latin Times. All rights reserved. Do not reproduce without permission.