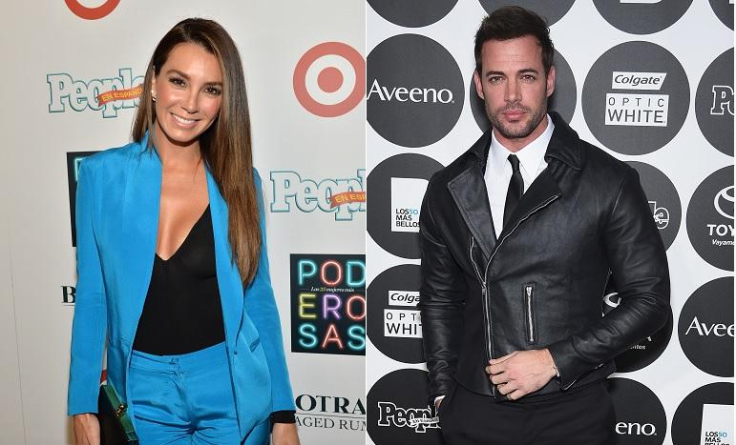 William Levy and Elizabeth Gutiérrez have been battling break-up rumors for as long as we can remember.
The latest scandal the couple faced was the publication of alleged text messages between Ely and Ximena Navarrate, with whom the Cuban actor supposedly had an affair, where they discuss their love triangle and its consequences.
Even though none of the parts involved ever confirmed the chismes were true, the media coverage made it believable enough for them to be constantly clarifying their relationship status.
In October 2015, William and Elizabeth finally stood up for each other and revealed that they were still together and having the time of their lives next to their children, Christopher and Kailey.
But despite the reconciliation news, many wondered why the pair never showed public displays of affection during their family vacations and holidays.
The 37-year-old actress finally opened up about getting back together with the father of her children during an interview with People En Español earlier this year, and confessed that they are at a very romantic stage in their relationship.
"I think in every couple, it is fundamental to be supportive of each other, and give them wings to fly," Gutiérrez told the magazine. "That's the beauty of it. I admire him because he has grown a lot since the beginning of his career to where he is now. And he owes that to his own efforts."
She continued, "And I think this is fundamental for every couple, admiration, and giving each other space to grow, be a support system, not an obstacle."
The Mexican-American star also took the chance to clarify that she has never used her kids to get Levy back, as many reports suggest.
"We are not even married, so I can't say: 'We have to be together!' she explained. "I heard that they are saying I use my kids. Never! That wouldn't be hurting William, that would mean hurting my kids by taking them away from their father."
In the meantime, the duo continues to spend quality time together as much as they can, and these photos say it all! Scroll down to see some of their recent adventures.
© 2023 Latin Times. All rights reserved. Do not reproduce without permission.