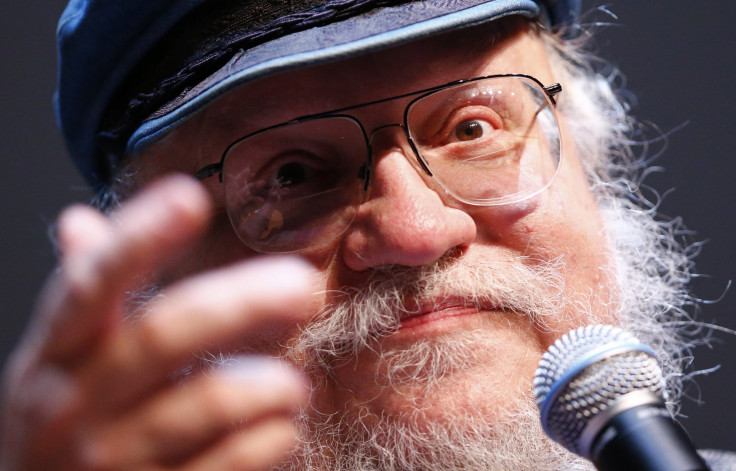 George R.R. Martin has heard his fans outcry and is taking some of their critical advice. For those that have said Martin should spend less time at public events and more time working on his novels you will get your wish. Martin has confirmed via his blog that he will not be attending Comic-Con 2015 to focus on "The Winds of Winter."
While describing initially why he was not attending November's World Fantasy Convention in Saratoga later this year, Martin wrote, "I have too much to do. Too many things on my plate [The Winds of Winter] foremost amongst them." Martin then added, "Also, I have decided against attending this year's San Diego Comic Con. Same reason. But since Comic Con was never listed on my Appearances page, scratching it is not as big a deal."
The news is bittersweet for fans as Martin has been a staple at San Diego Comic-Con since 2010. It's probably a good sign that he will spend the time working on the book as Harper Collins has already confirmed that the sixth novel in "A Song of Ice and Fire," "The Winds of Winter," will not be published this year.
Maybe our prayers will be answered and this extra crunch of work will let us get the next book before the sixth season of the HBO series! We doubt it, but Martin did jokingly add this implausibility in this blog post:
"Should I complete and deliver Winds of Winter before these cons roll around, I reserve the right to change my mind."
We hope he does! But to help ease the pain in the meantime, Harper Collins will publish "A Knight of the Seven Kingdoms," an illustrated collection of the official prequel novellas "The Hedge Knight," "The Sworn Sword" and "The Mystery Knight," in October.
© 2023 Latin Times. All rights reserved. Do not reproduce without permission.