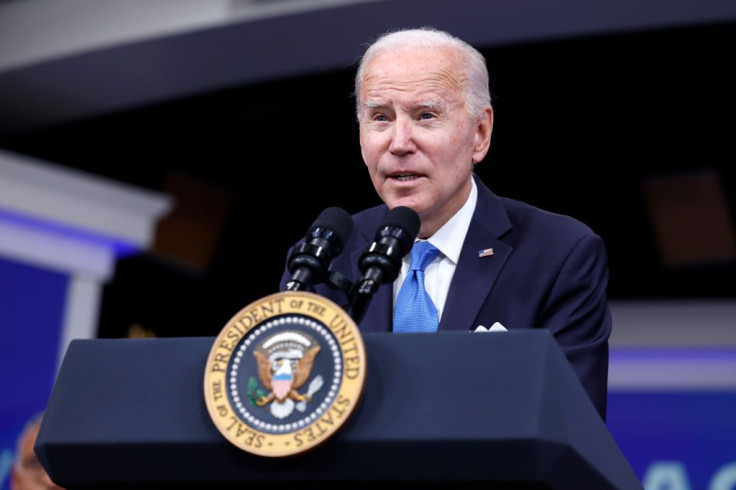 Just hours after Arkansas's Republican governor accused President Biden of caving into the "woke mob," Mayor Eric Adams on Wednesday, Feb. 8, criticized "woke" fellow Democrats for hurting their party and diverting attention away from the issues that are important to the majority of Americans.
Adams concurred when "Morning Joe" co-host Joe Scarborough questioned whether there is "a disconnect between working-class voters, who should be aligned with Democrats economically, and party leaders" during an appearance on the liberal MSNBC cable news program.
Adams said, "there was. And you look at the numbers: There's a hemorrhaging of our Latino community, our AAPI [Asian American and Pacific Islander] communities, that's leaving the traditional Democratic base," New York Post reported.
According to the mayor, the exodus began "because we've allowed the loudest and those who consider themselves to be 'woke'" to set the Democratic agenda.
"Some of us never went to sleep and we hear and speak directly to people," he said. "And I think the party is now understanding that we have to speak at those issues that are important: Jobs, public safety, educating our children, good health care — just these common, kitchen-table issues that we move away from."
Adams made the case that Biden did a good job in his speech by moving away from "woke" rhetoric in favor of focusing on kitchen table issues, said reports.
"This president's focus on working people is exactly what the nation needs, and his focus on helping Americans care for their children, provide for their families, and put money in their wallets will resonate from coast to coast," Adams released in a statement following the address. "The agenda he laid out goes hand-in-hand with what we are doing in New York City — this is a blue-collar president, I'm a blue-collar mayor, and we're both pursuing a blue-collar agenda for working people in New York and across the rest of the nation."
Adams, a black man, appeared to have used the term "woke" for the first time in his remarks, which refers to an understanding of progressive social concerns, particularly those affecting race and gender.
Arkansas Gov. Sarah Huckabee Sanders, who delivered the GOP response to President Joe Biden's State of the Union speech on Tuesday, used the term frequently while criticizing the 80-year-old president.
"I'm the first woman to lead my state. And he's the first man to surrender his presidency to a woke mob that can't even tell you what woman is," she said.
Sanders, 40, also said that Biden's White House "seems more interested in woke fantasies than the hard reality Americans face every day."
"Most Americans simply want to live their lives in freedom and peace but we are under attack in a left-wing culture war we didn't start and never wanted to fight," she added.
Since being elected to office, Adams, who was a registered Republican between 1997 and 2001, has clashed repeatedly with the progressive wings of his party.
© 2023 Latin Times. All rights reserved. Do not reproduce without permission.