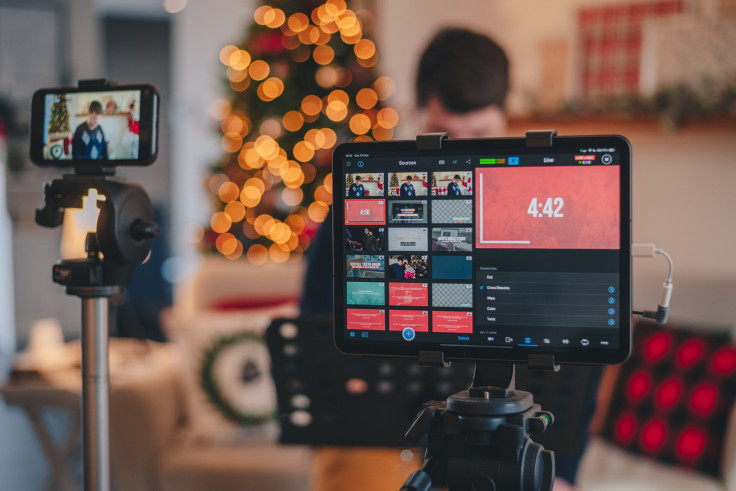 A woman was amused after discovering sex toys hung on trees while out for her daily stroll. In the video that she posted online, she repeatedly expressed herself in disbelief that some people found humor in displaying these meant to be "personal" things on the side of the road.
Tiktok content creator known as @slightly_tarnished shared the same reaction any other person would have after experiencing the weird encounter. She portrayed the common response all of us would have after seeing the hilarious display outdoors, by repeatedly saying "what the "f***."
"You guys are f---ed up," the woman said in the video that she posted online after walking away from the roadside.
The woman from Binghamton, New York was enjoying a "peaceful walk" under the sun when she stumbled upon one large piece of the sex toy, a dildo with built-in "straps" that was placed on top of a chopped piece of tree and on the opposite side were two smaller pieces tied together while hanging on a tree, the Daily Star reported.
She shared the view of what she described as a "sex toy shrine" on the roadside online. The footage she had posted on the internet displayed the uncanny experience of the woman expressing the words "seriously" and "what the f---" a couple of times in an amused yet disappointed manner.
The person responsible for the "prank" was not identified. It is also uncertain if a certain message was being given out by using these sex toys as outdoor ornaments hung on a tree.
TikTok has been a platform worldwide for expressing these unusual creativities throughout the internet. These types of content gathered both positive and negative responses from the "netizens" but after all, it was all made for one common purpose, and that is entertainment.
In another incident, an Oklahoma woman pulled off a prank on her husband on April Fools' Day, according to Good Morning America. In the video that was posted on TikTok under the user @melissabeeler2, the woman set up innumerable fake delivery packages on their doorstep to prank her husband on April 1.