A young woman has been arrested by law enforcement on Friday, Aug. 27, after she was allegedly caught masturbating on a public beach by a bystander who heard her moaning.
Christina Revels-Glick, a 34-year-old woman from Georgia, reportedly decided to pleasure herself on the beach with a vibrator while out enjoying the sun over the weekend, but was caught by a witness in the middle of the lewd act, according to the New York Daily News.
Revels-Glick was reported to the authorities by another woman, who recognized the moaning that the suspect let out as sexual in nature. The bystander reportedly confronted the woman who was masturbating in public on the beach and reported her to the police, according to AOL.
"This went on for a few seconds until the female looked to her right and stopped what she was doing," an officer said.
A video of the event allegedly shows her in a one-piece green swimsuit, sitting underneath a white towel and spreading her legs apart as she used the vibrator and put both of her hands between her legs. It is not clear who shot the footage, or why they were recording the video in the first place.
Revels-Glick has admitted to masturbating on the public beach, saying that she put a towel over herself so that no one could see, and that she thought nobody noticed it "because it only took her 20 seconds to orgasm."
She has apologized to officers for the illicit public act. After she was arrested, a vibrator was found to be in her possession.
Public indecency laws in Georgia state that the punishment for the crime is normally a misdemeanor for the first offense, but can escalate to imprisonment for one to five years on subsequent arrests, according to Justia U.S. Law.
It is not known as of press time if this is Revels-Glick's first arrest for masturbating in public, but she was released under subpoena on the same day.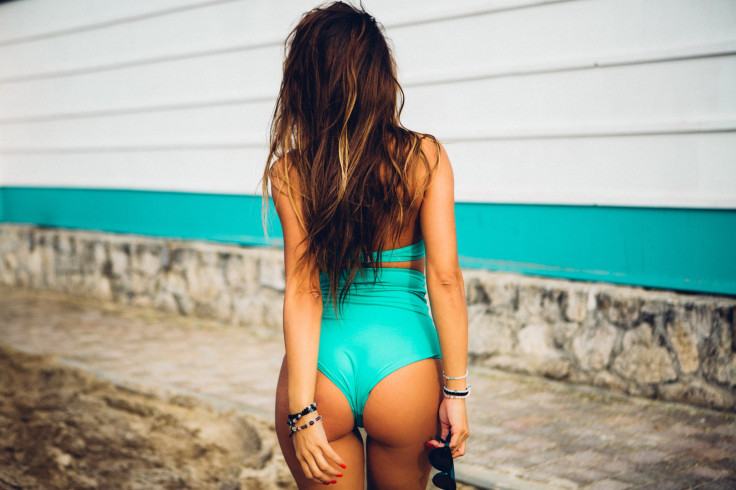 © 2023 Latin Times. All rights reserved. Do not reproduce without permission.