Authorities arrested a person of interest after the horrible murder of a bartender who was kidnapped at gunpoint in front of her home before being killed on Friday, August 13. Cops were able to apprehend the culprit after a high-speed automobile chase.
The young man, identified as Demarcus Brinkley, was apprehended by the Georgia State Patrol in Griffin for the murder of Abdulrab, a bartender in southeast Atlanta.
Mariam Abdulrab, the bartender, was kidnapped on her way home from work at Revery VR Bar early morning Friday. Reports said she was going home to Chosewood Park, just south of Grant Park, Atlanta, after her bartending shift.
Brinkley then allegedly followed her and kidnapped her as she approached her front door. A certain Elisha Kim shared information about Abdulrab's heinous murder on Facebook. Witnesses said they witnessed the 27-year-old Abdulrab being pushed into an SUV about 5 a.m. Her body was discovered mere hours later in the Lakewood Heights area, at the intersection of Lakewood Avenue and Terrace Way.
According to the victim's friend Kim's Facebook posts, the 27-year-old suspect Demarcus Brinkley snatched Abdulrab sometime between 4.30 and 5 a.m. on Friday just outside the home. Around 5 a.m., Atlanta cops went to 501 Burroughs Street after a caller said Abdulrab was being pushed into an SUV, which security footage later confirmed, according to WGCL-TV (via CBS46).
Cops were called out again a few hours later after reports of gunfire fired in the area. They didn't locate anything until 9:55 a.m. when a witness alerted the authorities, and Abdulrab was apprehended. Before being arrested, Brinkley is said to have led cops on a high-speed chase. According to footage of the chase uploaded on Facebook, the driver totaled Brinkley's blue 2013 Chevrolet Equinox during the chase.
The Atlanta Police Department stated Brinkley is presently in custody on traffic charges while the investigation into the kidnapping and death is still ongoing. Officials told the Atlanta Journal-Constitution that Brinkley and the driver of the Buick he collided with were both flown to Atlanta Medical Center for treatment. At this time, no information about their condition has been released.
Abdulrab's family and friends have expressed their sorrow over her death, describing her as "calm" and a "living diamond."
"My daughter was the most peaceful and loving person. She did not deserve this," Khalid Abdulrab told WXIA-TV.
Abdulrab was a member of the 'family' at Grant Henry's bar, 'Church,' where she worked on occasion, according to the Atlanta Journal-Constitution.
"Mariam was a living jewel. She shone," said Henry, whose bar's name is Sister Louisa's Church of the Living Room and Ping Pong Emporium.
"We are all family. As if the pandemic wasn't enough, to lose a family member is even worse," Henry added.
Atlanta Police Department data, as of August 7, claimed per reports that the city had had at least 90 homicides this year. The number of murders had increased by 13 percent from 80 in 2020. There have been only 57 murders on August 7, 2019.
The data shows that the number of homicides for the week of August 1 to August 7, the most recent report available, increased by a stunning 500 percent over the previous week.
As of August 7, data shows that there have been 477 shooting events in 2021, up 32 percent from 362 shootings in 2020. There were just 291 gunshot events in 2019.
This year, there have been 540 shooting victims, including those who did not die as a result of their injuries. According to the report, that figure was up 13 percent from the 476 shooting victims in 2020.
There has only been 359 shooting victims on August 7, 2019.
According to the data, the Atlanta Police Department has recovered fewer weapons this year than in the prior two years.
This year, cops have only found 962 weapons, compared to 1,195 in 2020 and 1,200 in 2019.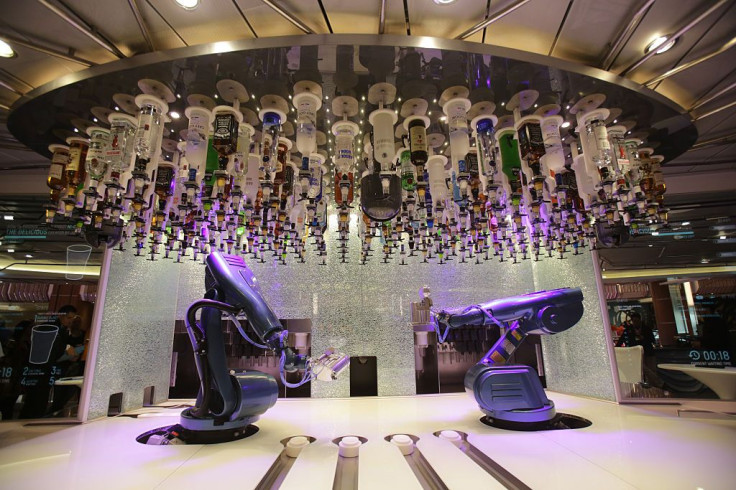 © 2023 Latin Times. All rights reserved. Do not reproduce without permission.