Driving under the influence and possession of an illegal firearm is not the only one that Las Vegas Raiders Henry Ruggs III is facing. The fatal car crash also claimed the life of an innocent woman who was burned to death in the mishap.
The woman was identified as Tina Tintor who was reportedly on board the Toyota Rav4 that Ruggs crashed into. Photos and videos of the vehicle engulfed in flames were captured beside another vehicle that was severely damaged.
Also shown on the video were two individuals, one sitting on the curb while another was pacing on the street.
Other casualties as a result of Ruggs reckless endeavor included his girlfriend, Rudy Washington. When he appeared before the court, Ruggs was accused of driving his vehicle at 156 MPH.
According to Judge Joe Bonaventure, it was the highest speed he had heard of during his career on the bench.
But Ruggs also faced other charges. When his blood was drawn, it was found that he had an alcohol level of .161, twice the legal limit. He also allegedly had an illegal firearm in his possession.
The bail of Ruggs was set at $150,000 with the highest level of electronic monitoring if he is released. The star will have to abstain from alcohol and other controlled substances.
Ruggs could also face up to 20 years in prison with a minimum of two years.
In booking photos, the NFL player could be seen with a gash on his nose and bruising on his cheekbone. He was brought to the hospital but with non-life-threatening injuries.
His girlfriend was not as lucky. Washington was also brought to the hospital but sustained serious injuries according to the police.
An official statement has been released by Las Vegas thru attorneys David Chesnoff and Richard Schonfeld.
"On behalf of our client Henry Ruggs III we are conducting our own investigation as of this writing and ask everyone to reserve judgment until all the facts are gathered," the statement read.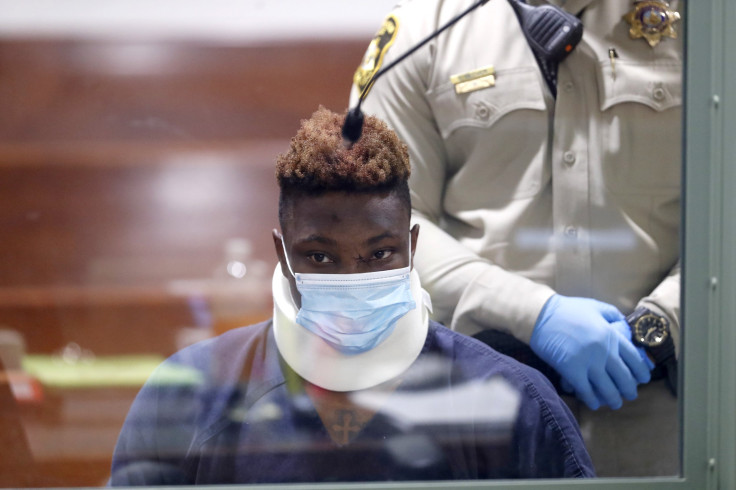 © 2023 Latin Times. All rights reserved. Do not reproduce without permission.