A woman was found dead by police on a beach in a Brazilian city on Friday, Dec. 3, after one of the suspects confessed her body's location and admitted that she was forced to dig her own grave out before she was killed.
Amanda Albach, a 21-year-old woman, was found dead in Irapiruba Norte de Laguna beach in the Brazilian city of Santa Catarina by police officers after her killer, who remains unnamed, confessed to her murder and revealed her body's location, the New York Post reported.
Albach was last seen alive when she attended a party in the nearby city of Florianopolis on Nov. 14. She reportedly came with a group of friends to celebrate their close friend's birthday, according to News Australia.
"It was this bond that brought her to this house in Santa Catarina. She came to celebrate this person's birthday," local police chief Bruno Fernandes said.
Albach went missing on Nov. 15, and her friends could not tell the police her whereabouts because they claimed that she left the party the night before. However, the authorities noticed that the statements among the friends were inconsistent, and started investigating further.
"She sent a message to her parents, around 8:40 p.m., saying that she would return to Fazenda Rio Grande at dawn," the family's lawyer, Michael Pinheiro, said. "Since then, there has been no more news of her. The cell phone is off and Amanda never accessed WhatsApp again."
The family stated to the police that the last message they received was strange, and that harsh winds were blowing in the background.
Three suspects were questioned regarding their possible involvement with the murder, and one of them admitted to having killed Albach shortly after she sent the message to her parents. It is believed that her disapproval of one of her friends' drug dealing was the motivation.
"One of those investigated felt uncomfortable because he realized that Amanda had told third parties that he was involved in drug trafficking," police chief Fernandes said.
She then took a picture of the killer while digging the grave and sent it to some people, angering the reported killer and possibly sealing her death.
"He did not like this situation and therefore decided to take her life," Fernandes said.
It is not known if any of the three suspects have been charged with her murder.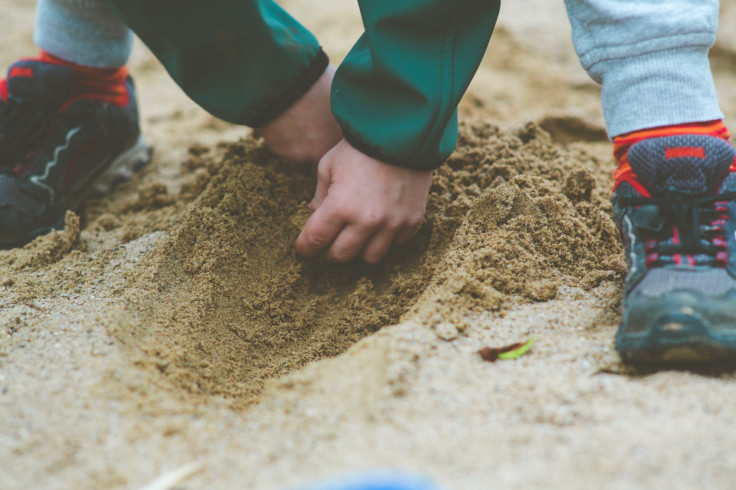 © 2023 Latin Times. All rights reserved. Do not reproduce without permission.