A man has gone viral after posting a video on Tiktok claiming that he found hair growing out of a 100-year-old grave as he attempted to investigate why and how a strange occurrence like this could possibly happen in the first place.
Joel Morrison, a 37-year-old man, reportedly found a grave in Saint Joseph Catholic Cemetery in Sacramento with a hundred-year-old tombstone with possibly human hair growing out of a crack in the gravestone, according to the New York Post.
"When I first saw it, I was shocked – I wasn't exactly sure what I was seeing was real," Morrison said of the discovery. "But upon closer inspection, I realized that it was definitely human hair coming out of the grave."
He was left aghast by the discovery but started filming a POV video for TikTok as he attempted to reckon with the sight he just saw. His disgust at the sight turned to pity, however, when he thought about how the grave was being maintained.
"[I] started to feel bad for the deceased family members and worried about the upkeep of the cemetery, feeling kind of like maybe they were being disrespected or desecrated in some way," he said of the grave.
The video has garnered over 1.5 million views as well as 290,000 likes from people on Twitter, with many commenting about the ghoulish nature of the discovery, the California News Times reported.
"Y'all: this definitely can occur, especially after heavy floods and rain," one commentator said on Tiktok. "This can, unfortunately, bring up the bodies."
Another commentator thought of why the hair would go back up: "Seems like they're buried near a tree. A funeral director once suggested to not be buried near trees as something like this might happen."
Morrison returned the next day to find the hair gone, possibly the work of a groundskeeper who found the thick strands and cleaned up the area. Morrison, who presumably got a sample of the hair, will get it tested to see if it is of human origin.
When asked about what the possible reason for the hair coming up would be, he remarked about being buried near trees: "What looks like happened to me was there was a large tree very close to the tomb/grave and the roots from the tree had grown up into the grave, disrupting the concrete barrier and brick mortar, possibly pushing up the remains."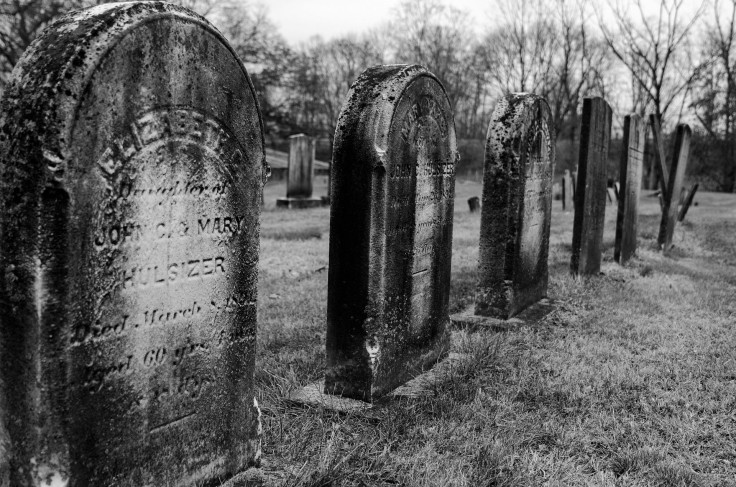 © 2023 Latin Times. All rights reserved. Do not reproduce without permission.