Police officers in the municipality of Formosa, Goias, Brazil found a horrific murder scene at the home of Nadia Xavier da Silva and Ramiclid Bruno Alves. They found the 37-year-old's mutilated body in one of the bedrooms while her 31-year-old husband was found hanged at the back of the home. The couple reportedly had a violent past together which came to a gory end on Sunday, March 28.
Relatives of the couple were worried when both of them failed to answer their calls for some time. One of the duo's sisters decided to check in on them. She was the first person to find the terrible crime scene.
Silva's bloodied body was found lying on a bed. Investigators revealed that her injuries, including a broken nose, suggest that she had been brutally beaten. Blood found in the outdoor area of the home suggests that the victim had been assaulted there initially. As Alves continued to beat his wife, he attacked her using a fish knife.
The receptionist had multiple stab wounds and her body was mutilated. The police did not reveal details about the mutilation. However, Metropoles reported that the woman's lips had been cut off from her body while she was still presumably alive. Alves also cut parts of the victim's hair. He dug the knife so deep into her chest that only the hilt was visible. Police also discovered a broom covered in blood. They believe that the victim at some point had been impaled using it. She was finally left to bleed to death on the bed.
Following the attack, Alves went to the back of the house and hanged himself. His lifeless body was found by the police.
The cause for the murder-suicide remains unknown. Investigators noted the presence of empty beer cans which indicates that the incident took place under the influence of alcohol.
G1 Go reported that the couple had split up in 2018 after Alves was arrested on suspicion of causing bodily harm. He had reportedly bit his wife's lips and eyebrows. Even after the separation for some time the couple got back together.
Investigation into the incident is ongoing.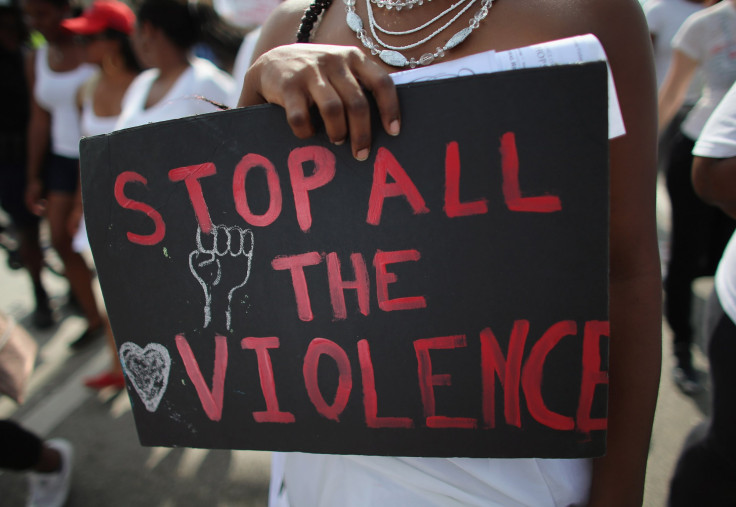 © 2023 Latin Times. All rights reserved. Do not reproduce without permission.