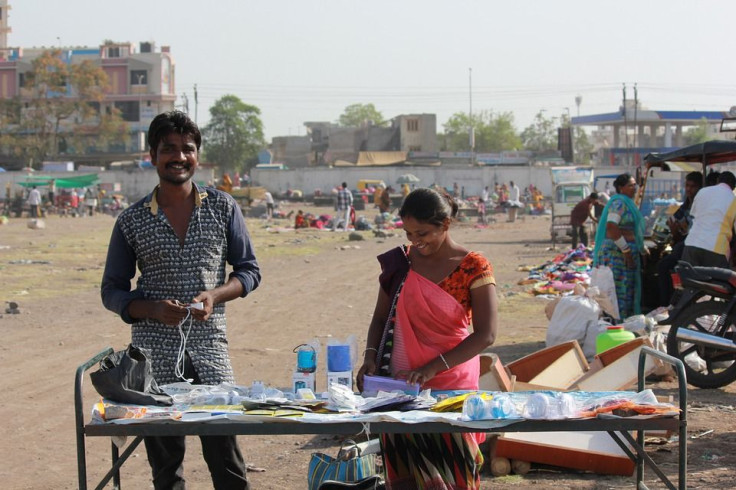 A man in Delhi was arrested Monday for the alleged murder of his wife on June 12. Delhi Police claimed they have solved the case after the suspect confessed and led them to where he dumped his wife's body. The man, identified by authorities as Rajesh, previously denied any involvement in the case but eventually came around during his interrogation and confessed to the murder of his wife Babita.
According to the Hindustan Times, Rajesh had a prior arrest in August last year, when Babita lodged a complaint with police that she was raped by Rajesh after promising to marry her. However, Rajesh was released from Tihar jail in October of the same year when Babita withdrew her complaint and said she still wanted to marry Rajesh.
Delhi Police Sub-inspector Narendra Singh said, "Rajesh was released from jail after filing an affidavit that he will marry Babita." The couple tied the knot in December 2020 but this was not the end of Babita's troubles. Her family accused Rajesh of frequently picking fights with his wife and torturing her. This drove Babita to return to her family but Rajesh managed to convince her to move back with him.
On June 11, Rajesh took Babita to his village in Uttarakhand's Udham Singh Nagar district on the pretext of visiting his mother. This was the last time Babita's family heard from her and said that since then her phone had been switched off.
The woman's family decided to report this oddity and filed a missing complaint with Delhi's Dwarka police station on June 15. Vijay Mehta, the officer-in-charge of Tallital police station in Nainital said they were able to obtain both Rajesh's and Babita's phone records and traced them to be in the same location near Hanumangarh temple in Nainital on June 12.
Authorities moved quickly to the said location and apprehended Rajesh. Police said Rajesh had initially denied any involvement in the crime, but later admitted to it. A case has been registered against him under the sections 302 and 201 of the Indian Penal Code (IPC) for murder and causing disappearance of evidence.
In his statement, he said that his mother-in-law's constant "harassment" brought him to the edge of deciding to commit the crime.
Citing details of the investigation, Mehta said Rajesh had taken his wife to Nainital and convinced her to indulge in a little sex outdoors. He led her to a secluded area and found a cave where they had sex. He confessed to police that he strangled his wife to her death soon after they were done having sex.