As the coronavirus pandemic continues to ravage millions of lives and livelihoods, expectant women seem to have it tougher than ever.
"I was gasping for air. I felt completely suffocated," said Natalie Titherington, 29, from Oldham, who was forced to wear a face mask as she birthed her daughter last December in one of the NHS hospitals in the UK, according to Huffington Post.
Titherington further added, "I'm never going to be able to forget the feeling of not being able to breathe, and the fear and panic I felt while wearing a mask." Medical officers stressed the rule, despite Titherington being in advanced labor, around 8 cm dilated cervix with painful contractions.
"Someone put the mask on me and I said 'you can't be serious, and she replied 'yes, and then I remember having a contraction," she recounted, in the report, and added, "My body was already in a state of distress, and I tried to remove the mask at one point, but I was told I had to put it back on."
While the coronavirus outbreak calls for stringent cautionary measures—maintaining social distancing and wearing masks whenever in the vicinity of others— Royal College of Midwives and the Royal College of Obstetricians and Gynaecologists have advised against cajoling pregnant women to wear any kind of facial covering during childbirth, given the potential risks it may carry.
A rather shocking finding by BBC News and the non-profit Pregnant Then Screwed discovered that a sizeable number of women— 936 surveyed— were requested to keep the mask on when they went into labor last year. The incident left a scar, so much so, the very sight of a mask triggers Titherington. "Seeing a mask reminds me of labour and the suffocation I endured. The panic is something that still stays with me, it is something that flashes back as the worst fear I have been through," she said.
Titherington had to undergo an emergency caesarean and was forced to wear the mask all through the surgery.
Citing how a volley of health professionals may not understand the guidance, Dr Mary Ross Davie, director of Professional Midwifery, Royal College of Midwives commented on the distressing trend: "All health professionals from the beginning of the pandemic were having to respond to such rapid guidance and change all of the time said. For many on the clinical front line, they have found it really difficult to keep up to date with what the latest guidance is. I think sometimes what has happened is that some health professionals may not have understood when someone is in labour they should be exempt from wearing a mask."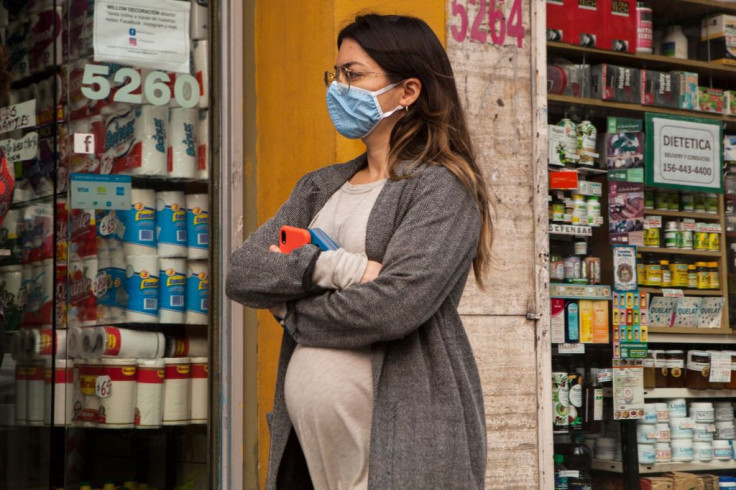 © 2023 Latin Times. All rights reserved. Do not reproduce without permission.