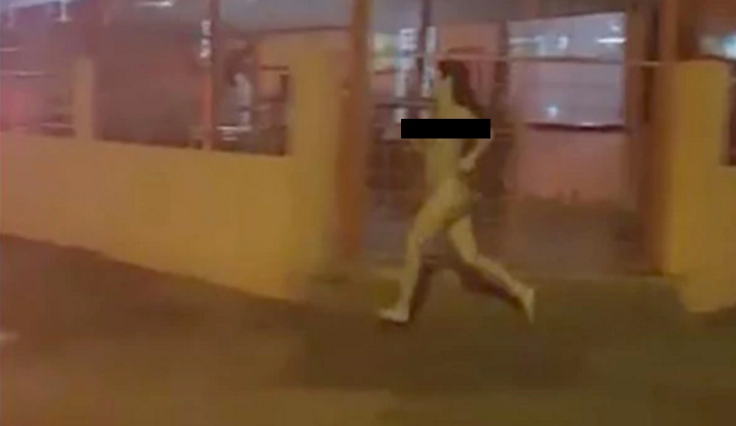 We have constantly seen men living worried and hiding their cell phones; either for privacy or because they are actually hiding something. It is common to think that men are most likely to cheat, but to be honest, no woman is adultery-proof.
In fact, a Paraguayan woman has joined the percentage of women who have approached the train of infidelity. The funny thing is that she, at all costs, avoided being discovered. So much was the fear -or worry- that the young woman ran naked to prevent her boyfriend from seeing the messages or compromising photos she had kept in her mobile device.
The eye-catching episode was filmed from inside a vehicle, where occupants noticed a young woman without clothes, running two blocks from the Encarnación Bus Terminal in Paraguay, according to Infobae. In the video, you can see the woman trying to reach a man while shouting for her cell phone. "My phone!" shouts the woman in the first few seconds of the video. "Give it to me please! Give it to me," she screams in anguish. To which the man responds: "Do you want to shut up?" The woman, without stopping, insists and tells the man she won't stop and asks him to stop acting like that.
According to the publication, the Police arrived after a phone call of someone denouncing the event. Authorities identified those involved as Graciela Lezcano, 23; and American Jason McZara, 30. According to the report, the situation occurred due to an argument over mutual infidelity. British newspaper The Sun, published that both decided not to make the complaint after noting the "great love they have."
"I prefer people to see this sexy body roaming the city than someone stealing my passwords and all my accounts," said the woman in a WhatsApp audio that has become viral in the last hours. "He stole my cell phone because I had videos of him with another woman. He thought I would send them to everyone," she concluded, brushing off any infidelity rumors on her part.
Watch the video below:
© 2023 Latin Times. All rights reserved. Do not reproduce without permission.