A woman nabbed by police following an unprovoked attempted murder at the Times Square subway station reportedly suffers from schizophrenia and needs help too, according to her family.
The suspect, Anthonia Egegbara, 29, of Queens, has been taken into custody on a $100,000 bail on Wednesday and charged with attempted murder over a violent incident on Monday, which saw her push a woman towards a moving train at the Times Square subway station.
According to police, victim Lenny Javier, 42, was on the northbound 1/2/3 platform when a woman in a bandana, Egegbara, shoved her around 8:15 a.m., the New York Post reported.
Terrifying surveillance video also revealed the moment the victim hit the side of a number 1 train that had just arrived, narrowly avoiding getting crushed under its wheels after the woman attacked her.
Responding officers immediately arrived at the scene but released the accused without bail. The woman was then seen at the same spot the following day, leaving some to wonder if she was scheming to victimize passengers using the same method.
Meanwhile, the victim was taken to Mt. Sinai West to treat the injuries sustained to her face, which included a broken nose and fractured chin, as well as scratches to her legs.
Authorities noted that the impact was so strong that it sent Javier's shoe flying after she was dragged towards the direction of the approaching train, according to CBS New York.
"This unprovoked attack was senseless and absurd," MTA acting Chief Communications Officer Tim Minton said. "The city needs to provide additional mental health services to assist those who may endanger themselves and others. The NYPD's rapid identification and arrest, in this case, make riders safer."
Police said that the accused subway shover has been diagnosed with schizophrenia and carries at least seven prior arrests and complaints about being emotionally disturbed since 2010. The last three arrests were also made in the subway, WABC noted.
On Sept. 19, the woman allegedly entered the 3rd Avenue/149th Street subway station in the Bronx through an emergency gate and was charged with theft of service. A July 5 incident at the 155th Street station in Harlem also left her charged with assault for attacking a 40-year-old woman in the left eye and cheek during a dispute.
On April 17, Egegbara was accused of snatching a woman's phone in the subway station at 96th Street and Lexington Avenue on the Upper East Side, resulting in assault and grand larceny charges.
Last year, the suspect slammed a door open with a hammer inside 501 East 138th Street in the Bronx and was twice charged with criminal mischief for the June 30 and February 26, 2020 incidents.
She would also randomly assaulted a 57-year-old woman in the face multiple times in 2019 and punched an 18-year-old woman before biting her middle finger inside 72 Wilson Avenue in Bushwick, Brooklyn in 2011.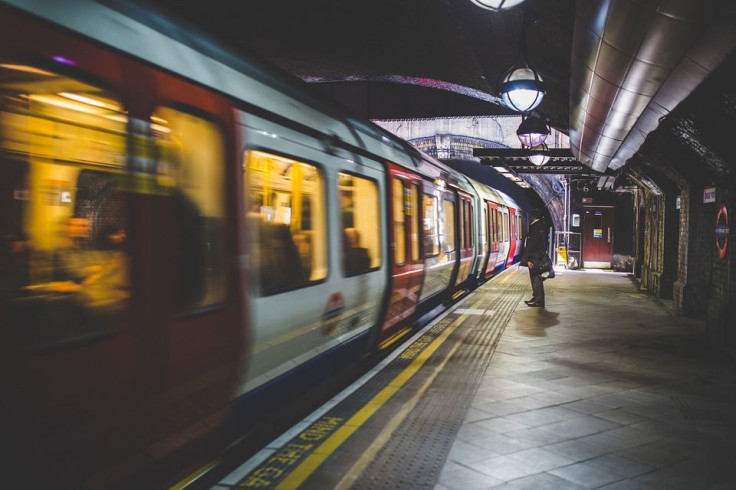 © 2023 Latin Times. All rights reserved. Do not reproduce without permission.