A woman struggling with mental issues allegedly shot her 10-year-old son before proceeding to kill herself in Oceana County's Shelby Township on Monday, July 25.
The shooting reportedly happened at around 6:45 a.m. at an apartment complex on W. Baseline Road near S. Oceana Drive in Shelby Township, north of the village of Shelby.
The attempted murder-suicide came to light after one of the woman's friends, who was concerned about her well-being, went to the address to check on her pal. However, as she approached the house, she heard a gunshot ringing out from the residence.
The visitor immediately dialed 911 and informed the police about the incident. After deputies responded to the scene, they found the unidentified 38-year-old woman and her 10-year-old son both shot in the head and unresponsive inside the residence, MLive reported.
"It's a nightmare situation – it really is," Sheriff Craig Mast of Oceana County's Shelby Township said.
The mother was declared dead at the scene. Meanwhile, the boy suffered grievous injuries in the attack and was immediately taken to Trinity Health Shelby Hospital and then airlifted by Aero Med helicopter to Helen DeVos Children's Hospital. The child sustained severe injuries that Mast described as "extremely critical."
According to the friend who alerted the officers, the mother was struggling with mental health issues and depression, which she believed spurred her to attempt the murder-suicide, WOOD TV8 reported.
No one else was at the house at the time of the shooting.
The authorities have launched an investigation into the incident and are continuing to probe what led to the shooting.
In a similar but unrelated incident, a father reportedly stabbed his severely disabled wheelchair-bound son to death before turning the knife on himself in an apparent murder-suicide in West Lakes, Adelaide's western suburbs on Saturday, Aug. 28, 2021, Latin Times reported.
On Saturday, Aug 28, 2021 afternoon, Neville Leworthy, 72, allegedly killed his 46-year-old son Wayne with a knife before taking his own life. Police and paramedics rushed to the scene after they were alerted by Leworthy's wife and Wayne's mother Raisa who found them both lying unresponsive in the garage of their home in Adelaide.
Paramedics attempted to resuscitate the father and son to no avail. The two succumbed to their fatal wounds and died at the scene.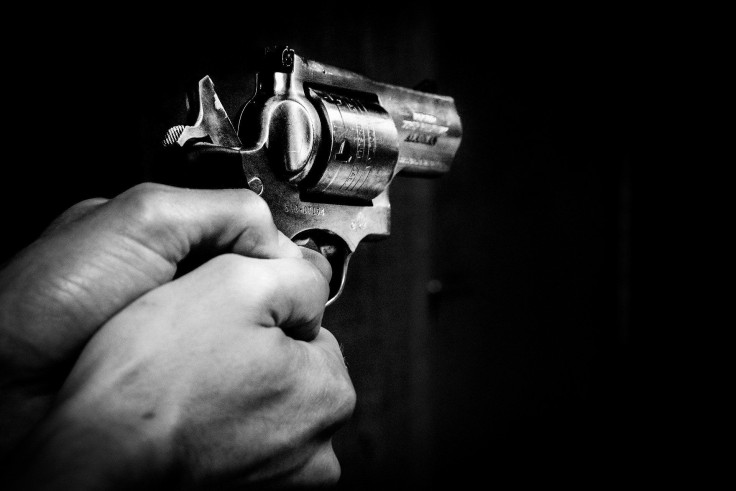 © 2023 Latin Times. All rights reserved. Do not reproduce without permission.