An unruly Barnesville woman, who wreaked havoc at her ex-boyfriend's funeral in early May, has been nabbed for disorderly conduct and delinquent vandalism after spray-painting a statue of Jesus Christ outside a cathedral on April 17.
Blair Rebecca Whitten, 28, who crashed the funeral of her former boyfriend, Colin MacDonald, was first charged in May with one count of reckless endangerment after plowing her car into a number of graves during the solemn occasion, even almost hitting two of the event's attendees. She pleaded not guilty to the charges, Law & Crime reported.
"She knew she wasn't welcome and what she did instead of leaving peacefully was try to run somebody over and run somebody else over, which was me!" Gericka Charbonneau, MacDonald's girlfriend before he passed told KVLY.
"There were elderly, there were children, there were people here who weren't even here for Colin's funeral. They were here for their own people and they didn't know what was going on!" she continued exasperated.
In her testimony, Joan McIntyre, the mother of the deceased, said that on the day of the funeral she heard someone screaming from outside the tent set up for the solemn occasion. Upon checking on the commotion, she saw a car driving off the cemetery's road at about 50 miles per hour and colliding with a handful of headstones before threatening to run over a handful of people that had attended the funeral. An erratic Whitten was behind the wheel.
Police responded to the area after receiving distressing reports from mourners at the Riverside Cemetery at 2102 5th St. S. in Fargo.
"Multiple complainants reported Whitten was driving her vehicle, inside the cemetery, in a manner with extreme indifference for human life which created a substantial risk of serious bodily injury to persons in the cemetery" police spokesperson Jessica Schindeldecker said.
Before the incident, Whitten reportedly posted irksome messages on the death of her ex-boyfriend on social media. The family urged the woman to not show up during the funeral.
Whitten still maintains that she did not cause any trouble at the funeral despite showing up uninvited. The deceased ex-boyfriend died in his sleep after complications from a minor surgery.
The troubled woman is set to appear in Fargo Municipal Court on Friday after being charged with one count of misdemeanor criminal mischief, KVRR wrote.
Authorities said she also blasphemously vandalized a marble statue of Jesus Christ at 604 Broadway, a few weeks before the funeral of her ex-boyfriend.
The marble statue had been at the main entrance to the St. Mary's Cathedral since 2018 and was said to come from a church in the Archdiocese of Cincinnati.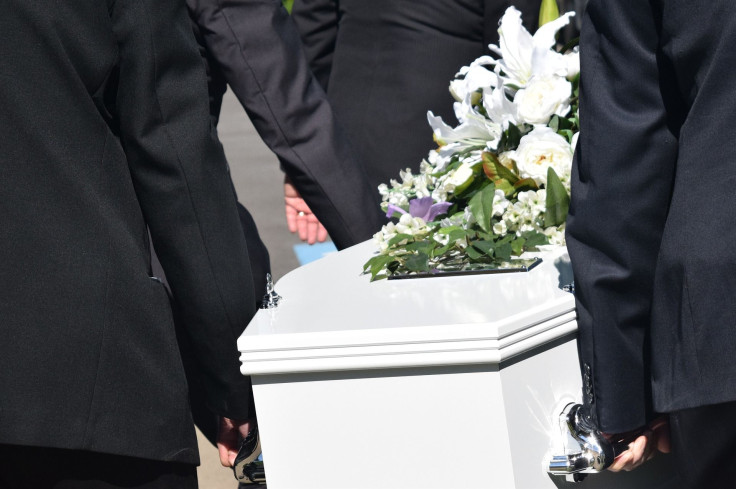 © 2023 Latin Times. All rights reserved. Do not reproduce without permission.