It has been over a year since the World Health Organization (WHO) declared COVID-19 as a pandemic. Even with the novel coronavirus plaguing the global population, there is very little that researchers know about the virus. In order to end the pandemic, it is important to understand how it is transmitted. Aerosol experts in 2020 had written to the WHO regarding the possibility of airborne transmission.
Being overly cautious delayed WHO from acknowledging the aerosol transmission of the novel coronavirus. In July 2020 an open letter signed by 239 scientists stated:
"We appeal to the medical community and to the relevant national and international bodies to recognize the potential for airborne spread of coronavirus disease 2019 (COVID-19). There is significant potential for inhalation exposure to viruses in microscopic respiratory droplets (microdroplets) at short to medium distances (up to several meters, or room-scale), and we are advocating for the use of preventive measures to mitigate this route of airborne transmission."
The signatories conducted studies that proved that the virus left present in microdroplets remained in the air and posed a risk of exposure.
Forbes reported that the same month as the appeal, WHO released an update stating that aerosol transmission could not be ruled out. However, the organization highlighted that prolonged exposure, particularly in health care settings, is where aerosol transmission posed a risk. The organization said the research on aerosol transmission needed to be reviewed.
Around 10 months since the update, the WHO has updated information regarding the mode of transmission on their question-and-answer page. Under the segment about how the virus spreads, there is the new update:
"Current evidence suggests that the virus spreads mainly between people who are in close contact with each other, typically within 1 meter (short-range). A person can be infected when aerosols or droplets containing the virus are inhaled or come directly into contact with the eyes, nose, or mouth. The virus can also spread in poorly ventilated and/or crowded indoor settings, where people tend to spend longer periods of time. This is because aerosols remain suspended in the air or travel farther than 1 meter (long-range)."
This means that the virus can travel longer distances than thought before. Proper ventilation appears to be the best solution if the aerosol transmission is significant. Along with wearing masks indoors, safety protocols need to be updated keeping the long-distance airborne transmission in mind.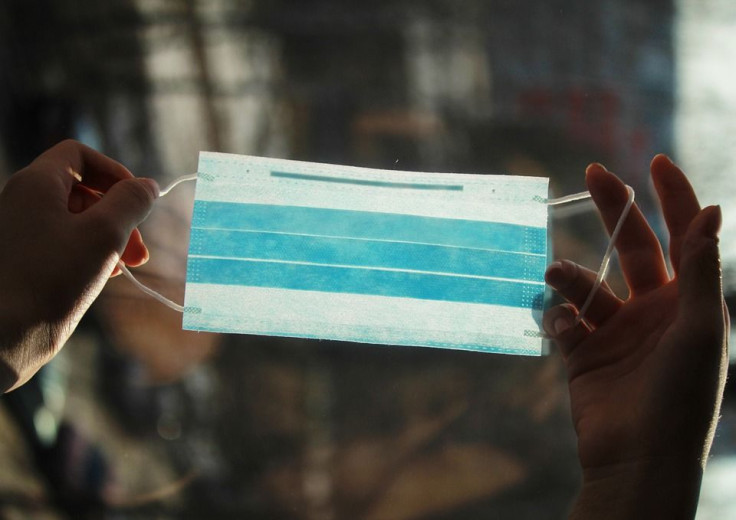 © 2023 Latin Times. All rights reserved. Do not reproduce without permission.