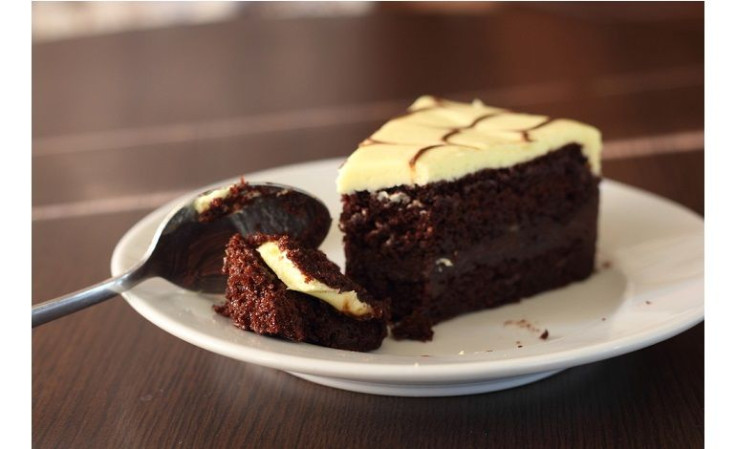 The world's love for chocolate is as well known as it can be but according Switzerland's Barry Callebaut Group, there could be a deficit as early as 2020. According to Barry Callebaut, the demand for chocolate is increasing while crops are limited.
"Chocolate deficits, whereby farmers produce less cocoa than the world eats, are becoming the norm," explains the Washington Post. "Already, we are in the midst of what could be the longest streak of consecutive chocolate deficits in more than 50 years. It also looks like deficits aren't just carrying over from year-to-year—the industry expects them to grow. Last year, the world ate roughly 70,000 metric tons more cocoa than it produced. By 2020, the two chocolate-makers warn that that number could swell to 1 million metric tons, a more than 14-fold increase; by 2030, they think the deficit could reach 2 million metric tons."
While chocolatiers are making ends meet by adding other ingredients -- nuts, fruits, caramels, and wafers -- there's only so long that can last.
"The global cocoa sector may suffer a 1 million metric ton shortfall by 2020 because of increasing economic and environmental pressures on cocoa farms around the world," said the International Cocoa Organization to MailOnline. "Our long-term business depends on a sustainable supply of high quality cocoa, and we believe that securing cocoa's future begins with increasing yield for the smallholder farmers."
What is responsible for the deficit? There are many reasons which could all be playing a role in the upcoming deficit. The Chinese have acquired a taste for chocolate and their consumption is increasing with each passing year. Additionally, dark chocolate is becoming more popular and this type requires more cocoa than other variations of chocolate. And then there's the dry weather in West Africa -- which produces more than 70 percent of the world's cocoa -- which has reduced production and a fungal disease called frosty pod.
Predicting the shortage may bring forth fear from self-proclaimed chocoholics, but it also means the world has time for a solution. And the solution may be waiting patiently in Latin America, the native habitat to cocoa. Earlier this year, Bloomberg that Ecuador is slated to be the fourth largest producer of the cocoa-bean by 2015. Currently, Brazil is Latin America's top cocoa producer but Ecuador is quickly catching up and Latin America, as a whole, produces higher quality beans that are used in fine chocolate.
© 2023 Latin Times. All rights reserved. Do not reproduce without permission.