The WWE is finally back on course following the events that went down at the 2022 Royal Rumble.
Brock Lesnar lost the WWE title to Bobby Lashley although it appears it was meant to be. And the reason for that is to make sure that the "Beast Incarnate" will have a WrestleMania 38 date with Roman Reigns.
But there is more to the storyline.
After seemingly opting to move back to Lesnar and leaving the Bloodline, it appears Paul Heyman was playing with Lesnar all this time. That was the scene when the advocate handed the Tribal Chief the belt that was in turn used to hit the Beast.
That cost Lesnar the title with Heyman exiting with Reigns once again. However, it was not the last for Lesnar who ended up winning the 30-man battle royal and getting the chance to choose which WWE title he will go after at WrestleMania 38.
Given the turncoat move of Heyman and interference of Reigns, it seems pretty clear that the two behemoths are on a collision course.
Lesnar will make that official soon, probably on WWE Raw at the earliest. If not, WWE fans will have to wait until Friday to see that with explanations on what WWE fans had just witnessed likely to be answered.
From the looks of it, Lesnar will be going on a baby-face run of sorts. With the hate filling in on Reigns and Heyman, it appears to be the perfect WrestleMania 38 main event that most had originally expected.
As for Lashley, winning the WWE title could set the stage with a new feud with either Big E, Seth Rollins or even Drew McIntyre.
So before wrestling fans know if the Reigns vs. Lesnar collision is on, "The All Mighty's" WrestleMania 38 opponent may be known first on the Jan. 31 edition of WWE Raw.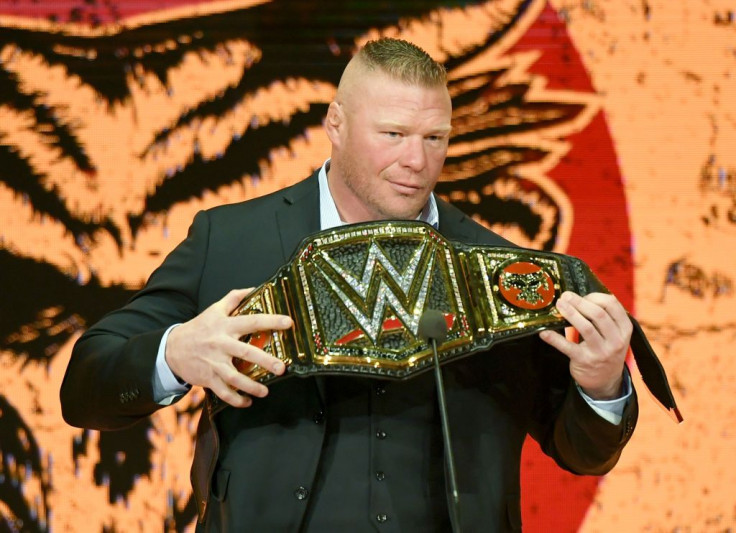 © 2023 Latin Times. All rights reserved. Do not reproduce without permission.