Ronda Rousey has been active as of late and will be in action once again when the WWE holds the WWE Elimination Chamber event on Feb. 19 in Saudi Arabia.
Before that, the 35-year-old will be at WWE SmackDown on Friday, Feb. 18 for the official contract signing. It appears they may be a stipulation added for "Rowdy's" tag event at the upcoming pay-per-view.
According to a leak reportedly by PW Insider, Rousey will team up with Naomi when they take on the duo of Charlotte Flair and Sonya Deville. However, the odds will be racked up against the former WWE champion with reports that Rousey will have to compete with one arm behind his back.
Rousey stepped in and saved Naomi in the last WWE SmackDown episode as the latter was getting beaten down by Flair and Deville. It was after that segment that it was announced that Rousey and Naomi would be teaming up to take on the female pair at WWE Elimination Chamber.
It will be interesting to see what happened as WWE Elimination Chamber on Feb. 19 which is part of the buildup by the WWE for WrestleMania 38. It remains to be seen if the said handicap will factor in although Rousey has proven to be tough as nails when it comes to fighting.
Speaking of Rousey, the pre-taped segment involving her and Flair was reportedly edited due to a botched contract signing.
It appears Flair missed her cue when her head slammed onto the table, the Mirror reported.
This came after Rousey grabbed Flair by the hair and then slammed her head onto the table. But missing her cue, the whole scene ended up being an awkward exchange, a reason why an edit was necessary.
It was the second time that Flair had been involved in such a miscue.
In October, she drew scrutiny for botching another segment involving Becky Lynch. At that time, the original plan was for Lynch to hoist the title belt. That never happened because Flair dropped it to the floor.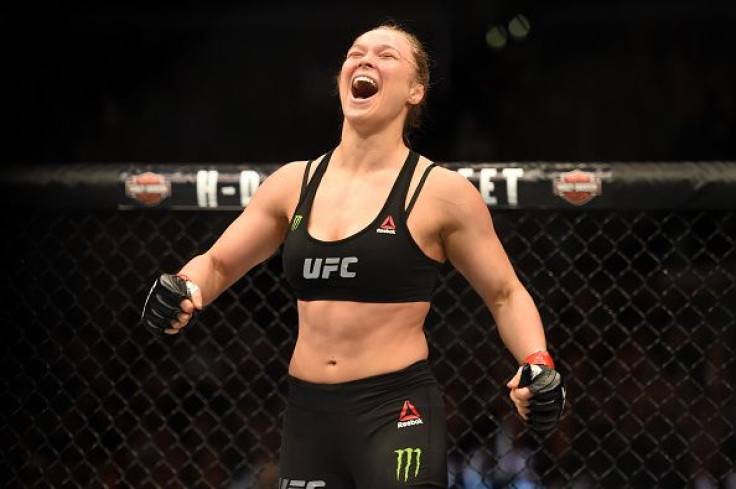 © 2023 Latin Times. All rights reserved. Do not reproduce without permission.