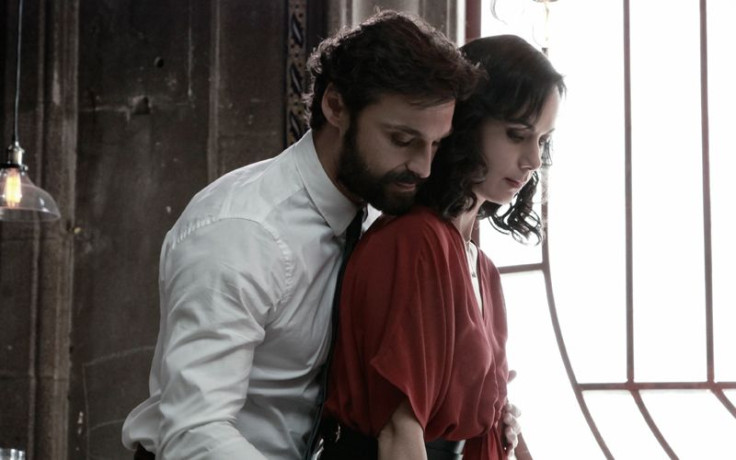 Univision is gearing up for the premiere of their new telenovela, "Yago." This Televisa production stars Iván Sánchez ("Lo Imperdonable"), Gaby De La Garza ("Las Aparicio"), Flavio Medina ("Yo No Creo En Los Hombres"), Pablo Valentín ("Antes Muerta Que Lichita"), Ximena Romo ("El Color De La Pasión"), Jade Fraser ("Hasta El Fin Del Mundo"), Sophie Alexander Katz ("Para Volver A Amar"), Patricio Castillo ("Mentir Para Vivir") and many more. "Yago" is loosely based on "The Count Of Monte Cristo" about a man wrongfully accused of a crime that he didn't commit. He is then left for dead, but returns with a new identity to take revenge on those people that did him wrong.
The three main characters of "Yago" are Omar who becomes Yago, played by Sánchez, Sara as the woman between two men played by De La Garza and the sketchy friend Lucio played by Medina. A trailer for the series was just released and we learned even more from this production. Find out what else we know about "Yago" and don't miss the premiere episode on Monday, May 2 starting at 9pm ET/PT on Univision.
1. "If I had Omar in front of me, I would tell him that all betrayels involve love." This is a key phrase that Yago (aka Omar) tells himself.
2. Omar and Sara are engaged.
3. Omar is sent to jail after he is accussed of robbery and killing someone in a casino.
4. Sara is in on the betrayel.
5. Sara marries Lucio.
6. An older man (owner of the casino) that Omar meets in jail, knows he is innocent and will help him prove his innocence.
7. There's a riot in jail that inmates use to escape.
8. Someone (maybe Lucio?) pays an inmate to kill Omar.
9. The older man saves Omar from burning to death.
10. The other inmates strip Omar of necklace that they then put on the man that tried to kill him, that burns to death.
11. With everyone thinking that Omar is dead, Omar turns to plastic surgery to become a completely different man named Yago.
12. "My name is Yago, my story begins the day that Omar's ends and I am here to avenge him."
13. Omar's brother discovers that his brother is innocent and tells Lucio, but it doesn't seem that he cares.
14. Omar returns as Yago and he is now rich and drives a red sports car.
15. "In life, obstacles are not important, it is recognizing them in time to overcome them"
© 2023 Latin Times. All rights reserved. Do not reproduce without permission.