A 24-year-old gay man from England was beaten and terribly injured by a group of men in a homophobic attack.
On Saturday, July 10, Aodhán Benson was with his friends outside a Tesco in Liverpool when a group of men attacked him and left him bloodied. The police were alerted and he was rushed to a nearby hospital.
"If this is what being gay means, then I don't want to be gay. Literally, if this is what my sexuality results in, then I'll not be gay then if you just leave me alone," Benson told the Liverpool Echo.
"Because I'm only 24, so what happens if it happens when I'm 34, 44, 54. How many more times will it happen to me? Like, why are people so horrible? It's just sick."
Benson, a graduate of the Liverpool Hope University, was on the street with friends when a man approached them and began making homophobic slurs.
"He went, 'Love, why would you say 'love'? Only f*****s would say love'. And I was like, 'Well I am a f*****'. And he went, 'You're a what?' I was like, 'I'm a f*****' because I'm not ashamed to say it," Benson said.
He said he told the man to "f*** off".
"He went: 'Don't speak to me like that, you f***** c***, you gay f***** c***'. And then he punched me. Now, I have to fully put my hands up, I hit him back," Benson continued.
"Like I wasn't going to stand and let him hit me. But two of his friends then came and I was like, 'Well I can't hit all three of them."
"It was just really scary, just because like when all three of them were hitting me, I was like 'Oh my god what if I die?'
"I know that sounds so dramatic, and I hate being so, I don't know, dramatizing it, but the boy that died on Hanover Street as well. I was like: 'What if I actually die?'"
Benson's friends intervened and he managed to escape and run across the street. One of his friends called the police, who responded to the scene and escorted him to the hospital.
Benson said he was treated for his injuries but was left with a busted lip, black eye, swollen nose, and a cut above his eye.
Investigators inspected the CCTV footage and conducted witness inquiries to identify the suspects.
Following the preliminary investigation, the police arrested a 43-year-old man from Liverpool and a 33-year-old man from Sefton on suspicion of assault.
"As well as physical violence, we believe that homophobic slurs were directed at the victim and we are treating the attack as a hate crime," Merseyside Police's Chief Inspector Col Rooney said.
"This type of behavior brings shame on our city, and it has rightly outraged many people."
"We share this anger - targeting anyone based on their sexual orientation or gender identity has no place whatsoever on Merseyside."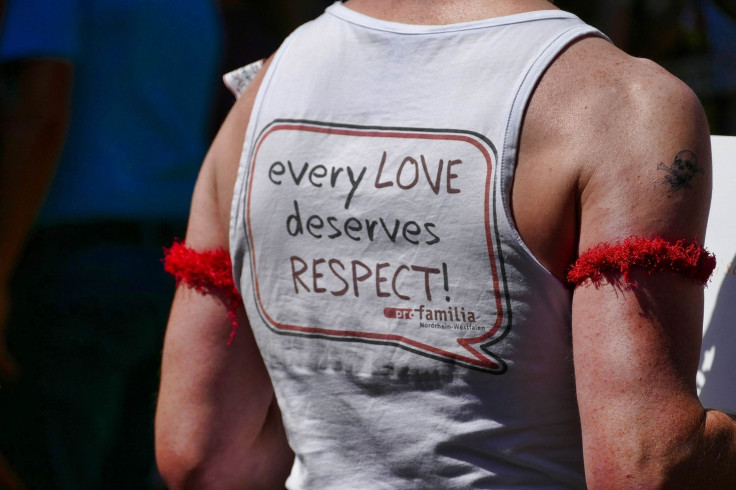 © 2023 Latin Times. All rights reserved. Do not reproduce without permission.