The adult entertainment industry is lucrative and there are no two ways about it. Scores of celebs in Hollywood have expressed their interest in changing gears, and well, YouTuber and make-up mogul Jeffree Star happens to be the latest to join the bandwagon. The star YouTuber hinted at his lofty "adult" aspirations during a candid and chatty on this week's "The Sip with Ryland Adams and Lizze Gordon."
While Star has always been vocal about how good he's in bed, he took things up a notch in this freewheeling chat.
"I have never cooked before, so any potential people that want to fuck or date me, the chef will be cooking your meals, not me," said Star, without batting an eyelid, on the show. "But I will suck you the best you've ever had in your life. That's a given, I think we all know that by now," he added, suggesting how giving heads is one of the other things that he's quite a pro at.
A self-proclaimed true-blue Scorpio that he is, Adams had no qualms in admitting that he can get really, really "adventurous" in bed and otherwise. "Recently in the last three months, I've been hanging out with a few people and we've just been shooting some fun 'Only Jeffree' content," he said, dropping major hints about how he's probably considering to start something on his own that just signing up on Onlyfans.
What's more, he treated hosts Adams and Gordon to a sneak-peek into his upcoming "work". "It's more like doing things in fun, interesting spots," he revealed, as he divulged details about his website that'd feature NSFW content. "Like I'm sucking dick on a private jet," he continued, flashing a photo of a man whose dick is described as "sex toy-like" in size.
Well, that wasn't all. Another shot came along, which showed a man flaunting a $125k studded watch that was clasped tightly around his pen*s. "I like to think outside the box," Star quipped, as he discussed the thought process behind the shot. "No one's ever done that, and don't steal my fucking ideas before my shit drops," and chuckled cheekily at the audience.
Watch the complete interview here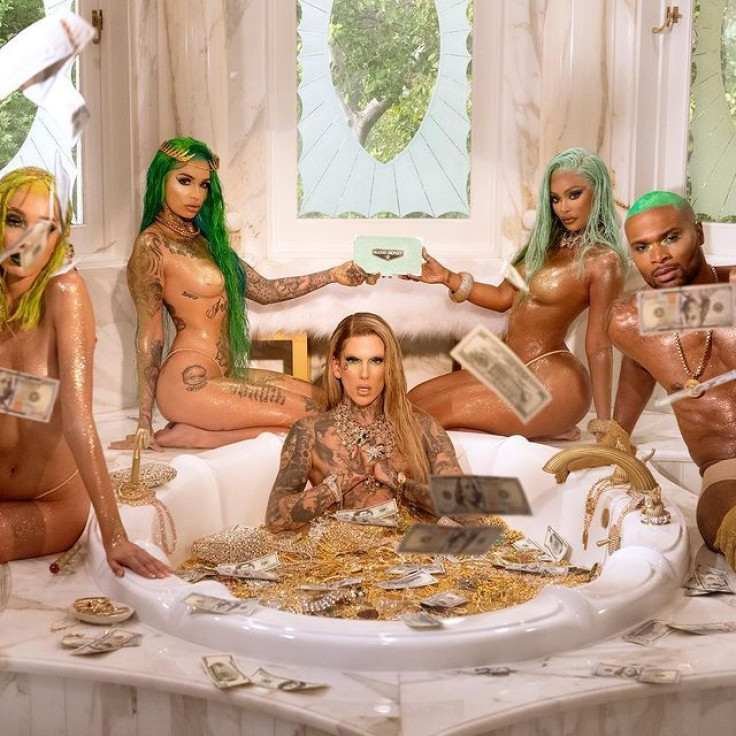 © 2023 Latin Times. All rights reserved. Do not reproduce without permission.