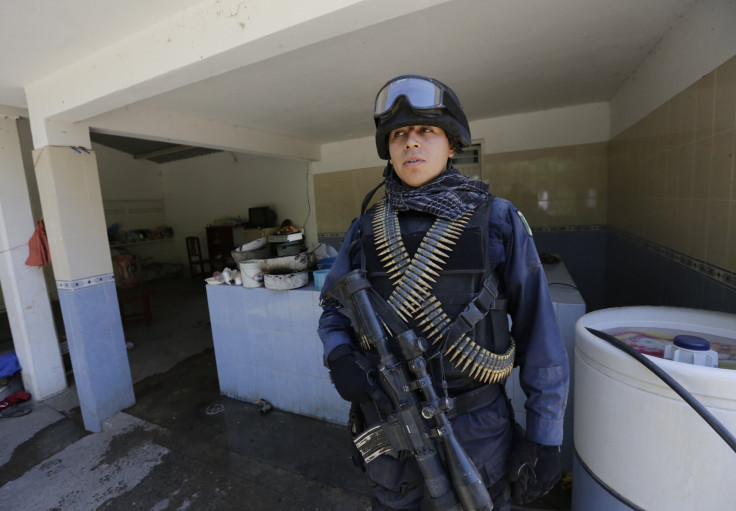 Mexican officials captured Omar Treviño Morales, the Zetas cartel leader also known as Z-42. According to reports, the gangster was taken into custody in a pre-dawn raid by soldiers and Federal Police in the Mexican state of Nuevo León. Morales was on Mexico's top-seven-most-wanted list.
Zetas leadership has been culled by officials at a quick rate in recent years. Omar replaced his brother Miguel (Z-40) after he was captured by police in 2013. Miguel, in turn, replaced Heriberto Lazcano Lazcano -- El Lazca -- after he was killed in a shootout with Navy forces in 2012.
Despite assaults against their leadership, the Zetas are one of the strongest criminal organizations in Mexico. The group are reported to have the largest geographical reach in in the country, which stretches from the Gulf states to the contested U.S./Mexico border. Like other Mexican gangs, it has engaged in increasing brutality over the past decade, resorting to tactics like beheadings and intimidations where "softer" ganges might merely bribe targets.
It has been a good week for Mexican officials in terms of headlines. In addition to Morales, they also nabbed Servando Gómez -- La Tuta -- leader of the Pacific Coast Michoacán cartel, the Knights Templar. Behind the headlines, Mexico's cartels continue to make billions in revenue, and civilian casualties remain extremely high, though some reports cite a fall in the overal murder rate.
© 2023 Latin Times. All rights reserved. Do not reproduce without permission.