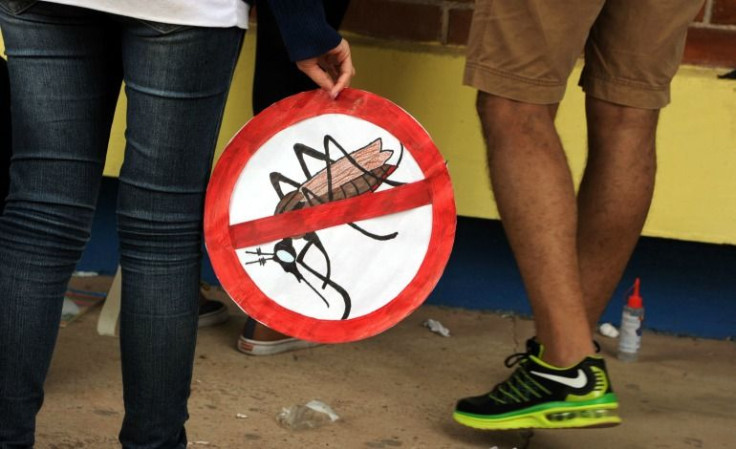 The first case of Zika virus transmitted through sexual intercourse has been confirmed in the state of California. The California Department of Public Health (CDPH) revealed the alarming news earlier this month, announcing that a San Diego-based woman, who's not pregnant nor traveled outside of the country, has been infected.
According to officials, the incident was detected in February after the woman had sexual intercourse with a Zika-infected man who had just returned from a trip to Colombia.
"This is the first confirmed case in California where Zika virus was transmitted sexually," CDPH Director and State Public Health Officer Karen Smith said in a statement released ending March. "If your partner has traveled to an area where Zika is present, protecting yourself by abstaining from sex or using condoms during sex is the best way to prevent sexual transmission of the Zika virus."
Meanwhile, Chile also confirmed its first case of the virus being transmitted through sex. The Chilean health ministry notes that the victim is a 46-year-old woman whose partner was infected while in Haiti, according to Reuters.
The Zika virus is primarily transmitted to people by mosquitoes known as the "yellow fever mosquito" and the "Asian tiger mosquito." In order to help prevent the virus from spreading, the CDPH shared some precautions tips.
Use insect repellents containing DEET, picaridin, IR3535, oil of lemon eucalyptus or para-menthane-diol for long-lasting protection. If you use sunscreen and insect repellent, apply the sunscreen first and then the repellent. Pregnant women and women who are breastfeeding should choose an EPA-registered insect repellent and use it according to the product label.
Wear long-sleeved shirts and long pants.
Use air conditioning or window/door screens to keep mosquitoes outside.
If you are not able to protect yourself from mosquitoes indoors, sleep under a mosquito bed net.
Help reduce the number of mosquitoes outside by emptying standing water from containers, such as flowerpots or buckets.
© 2023 Latin Times. All rights reserved. Do not reproduce without permission.