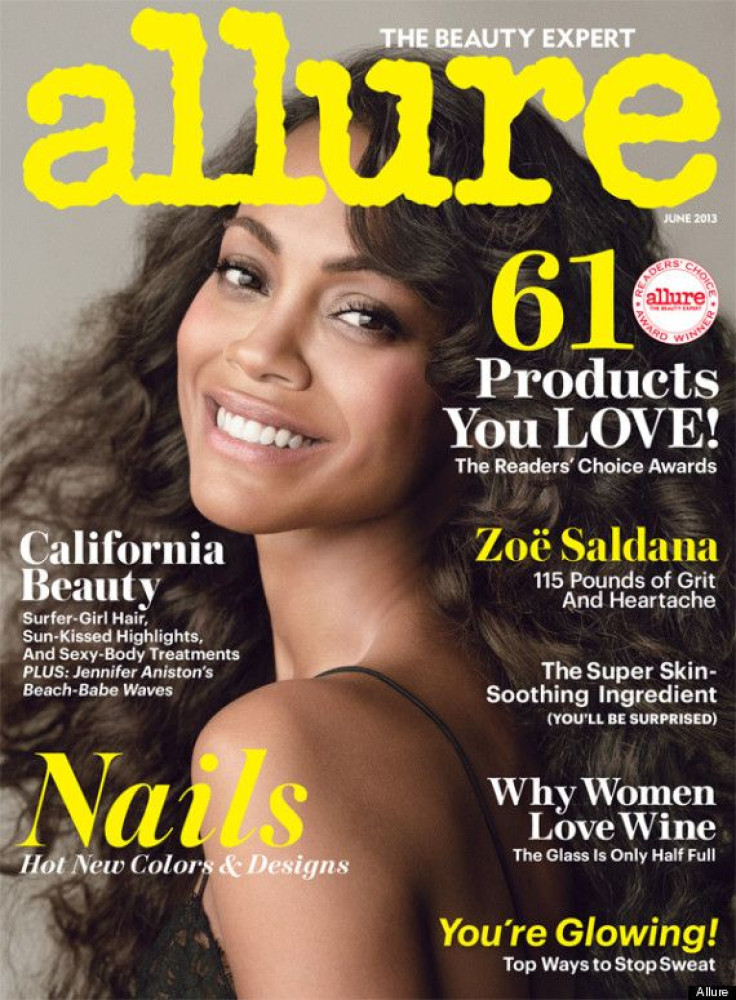 Actress Zoë Saldaña's recent photoshoot for the cover of "Allure" magazine has been very talked about: media have gone all over the sexy nude pictures and her comments on her bisexuality.
But the cover gave away a piece of information usually kept quiet by actresses: her exact weight in numbers. With the tagline "115 of grit and heartache," Saldaña came out of the pound closet.
The caption has set the internet in a frenzy over the glorification of such a small number. It doesn't help that this issue came out right after Saldaña's "Star Trek" co-star Alice Eve revealed that she ate nothing but spinach for five months to slim down for the film.
But as the debate over the thin-obsessed culture of Hollywood goes on, Saldaña has made it clear that she is not a fan of crash diets and that she carries out a balanced fitness routine, that includes Pilates three times a week.
She has also talked about her love of takeout, saying that there is nothing like Chinese food in New York.
© 2023 Latin Times. All rights reserved. Do not reproduce without permission.