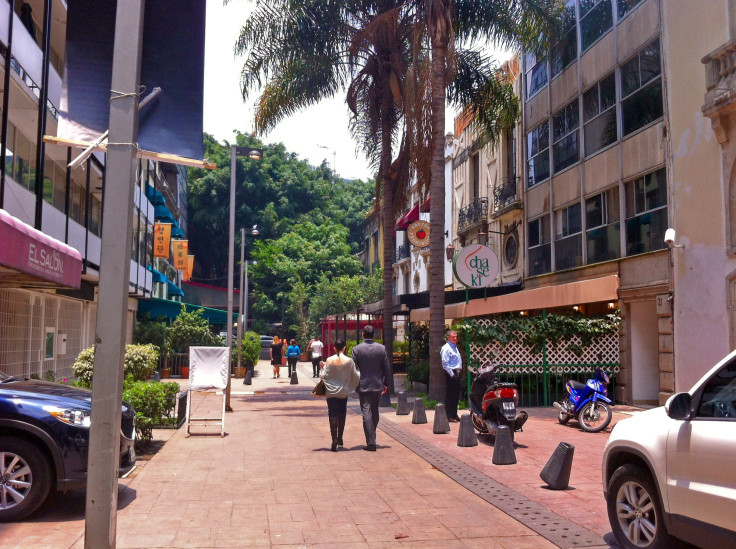 Zona Rosa is a lively and vibrant neighborhood located in the heart of Mexico City. Known for its eclectic mix of restaurants, bars, shops, and nightlife, Zona Rosa has become a popular destination for both locals and tourists alike.
The neighborhood's history dates back to the 19th century when it was known as the "Barrio de la Piedad." Over time, it evolved into a hub for artists, writers, and intellectuals, who were drawn to its bohemian atmosphere. Today, Zona Rosa is home to a diverse community of residents and visitors from all walks of life.
One of the highlights of Zona Rosa is its food scene. The neighborhood is home to a range of restaurants serving up everything from traditional Mexican cuisine to international dishes. Some of the most popular spots include El Califa, which serves up delicious tacos al pastor, and El Cardenal, which is famous for its breakfast dishes like chilaquiles and huevos rancheros.
In addition to its food scene, Zona Rosa is also known for its shopping. The neighborhood is home to a range of boutiques and shops selling everything from high-end fashion to handmade crafts. Visitors can find unique souvenirs at places like La Ciudadela market or browse designer stores at the upscale Reforma 222 shopping mall.
Zona Rosa is also known for its nightlife. The neighborhood comes alive after dark with a range of bars and nightclubs catering to different tastes. Whether you're looking for a quiet drink at a cozy speakeasy or a wild night out dancing at a club, Zona Rosa has something for everyone.
Despite its reputation as a party destination, Zona Rosa also has a rich cultural heritage. The neighborhood is home to several museums and galleries showcasing Mexican art and history. The Museum of Anthropology is one of the most notable museums in the area, featuring collections that span thousands of years of Mexican history.
Zona Rosa is a must-visit destination for anyone looking to experience the best of Mexico City's culture, food, and nightlife. With its eclectic mix of offerings and vibrant atmosphere, it's no wonder why this neighborhood has become a favorite among locals and visitors alike.
© 2023 Latin Times. All rights reserved. Do not reproduce without permission.