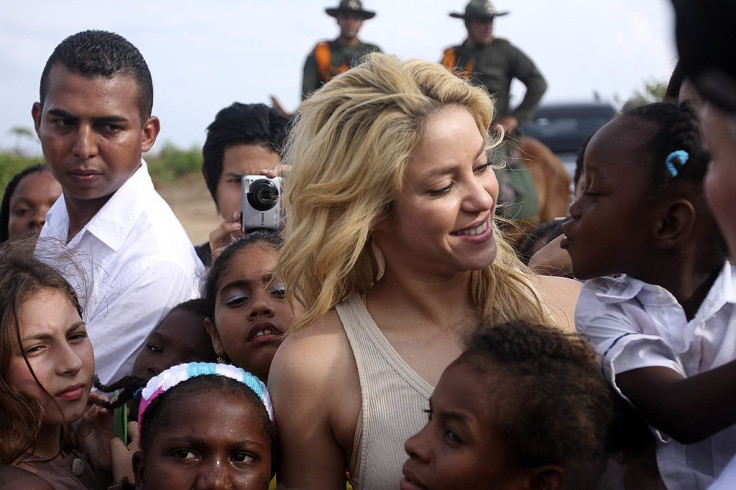 Whether they're dominating the music charts or blowing up the big screen, many Hispanic celebrities take time out of their busy schedules to give back to their home countries across Latin and South America, lending their star power to a variety of causes.
In the spirit of giving, we've rounded up the top 10 Latin celebs using their fame and fortune to make a charitable impact in their home countries:
​
Over the course of her career, Colombian singer-songwriter Shakira has sold over 60 million records worldwide. But what you may not know is that at the age of 18, she founded the Pies Descalzos (Barefoot) Foundation which currently provides education and nutrition to over six thousand impoverished children in Colombia and is expanding its work to other countries, including newly launched projects in Haiti and South Africa.
And in 2006, Shakira founded ALAS, a regionally-scoped foundation based in Panama, which has a focus on early childhood and pregnancy. The singer has also donated 10,000 pairs of tennis shoes to impoverished children in her hometown of Barranquilla
Founded in 2012, the Eva Longoria Foundation's vision is to empower Latinas to reach their potential through education and entrepreneurship in Latin America and the U.S. The foundation assists with programs that help Latinas excel in school and attend college.
Additionally, they provide Latina entrepreneurs with career training, mentorship, capital and opportunity. Eva also co-founded Eva's Heroes, a San Antonio nonprofit that benefits developmentally disabled children, and serves as a spokesperson for Padres Contra el Cancer, an organization supporting Latino families who have children with cancer.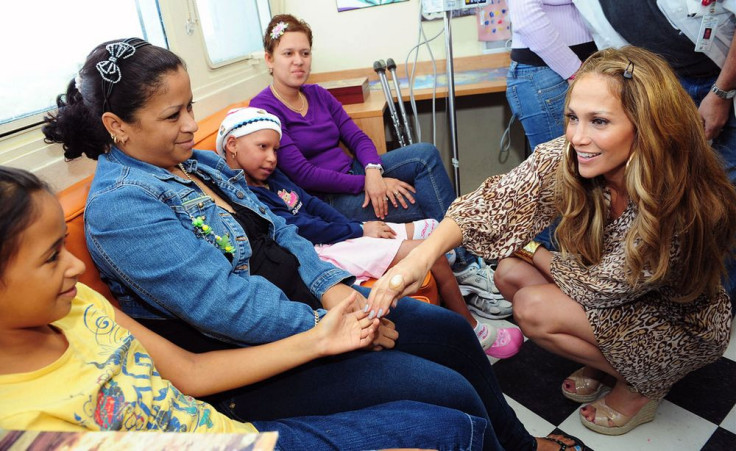 With the help of her family, JLo co-founded the The Lopez Family Foundation which advocates and invests in policies and programs that make a positive, measurable impact on communities and makes quality healthcare and health education available for underserved mothers and their children.
The Lopez Family Foundation opened its first telemedicine center in Puerto Rico in 2010 and has also recently opened seven new centers in Panama. In 2014, they announced the Center for a Healthy Childhood, in partnership with the Montefiore Medical Center, which promotes healthy eating, exercise and improve outcomes and access to care for women, children, and families in the Bronx.
When he is not singing on the stage, Juanes is active in philanthropic causes in his birthplace of Colombia. He is especially passionate about helping victims of landmines, which resulted during Colombia's civil war.
As a result, he has founded the Mi Sangre Foundation, an organization to help needy Colombian children through the Education For Peace Program.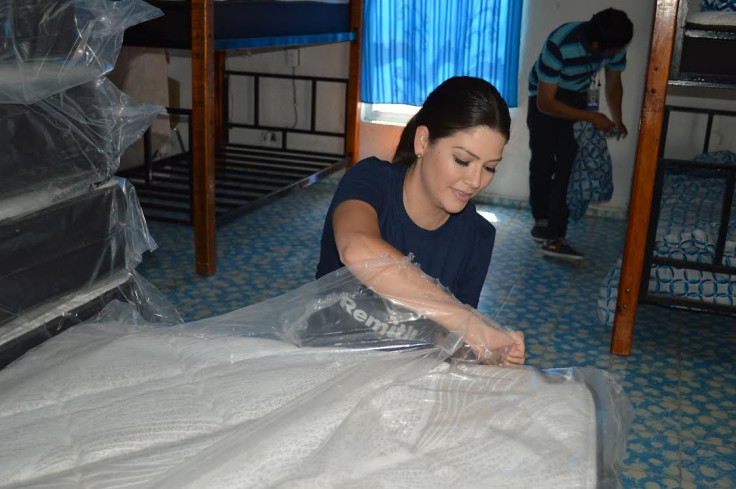 When she's not starring on "Despierta América," co-host Ana Patricia Gámez helps the abandoned children of San Humberto.
Partnering with Remitly, together they raised enough money for 26 children to have the opportunity to sleep on 30 new beds complete with new bedding , four air conditioning units, electrical repairs throughout the orphanage, school supplies, books, clothes, toys and food. She even threw a fiesta for the orphanage teachers, children, and volunteers to celebrate them.
Lopez is the founder of The Lopez Foundation, dedicated to making a change for underprivileged children and their families in the U.S. and abroad.
The foundation is also dedicated to helping military families confronting challenges in education and health, as well as increasing community awareness about kidney disease and organ donation.
The Puerto Rican salsa superstar co-founded The Maestro Cares Foundation with Colombian-born entrepreneur Henry Cárdenas in January 2012.
The non-profit foundation aims to help organizations in Latin America that work with disadvantaged children.
The MLB star and his wife, Deidre, run the Pujols Family Foundation, which serves to "promote awareness, provide hope and meet tangible needs for families and children who live with Down syndrome.
The organization, which was founded in 2005, also helps impoverished families in the Dominican Republic. The organization has arranged numerous trips to help out in the Dominican Republic since its founding.
The Milagro Foundation was established by Carlos Santana and his family in 1998 to support programs for underrepresented and vulnerable children and youth.
Milagro means "miracle" in Spanish, and the foundation funds many causes for children and youth in the San Francisco Bay Area and also nationally and internationally. Its areas of focus are education, health and arts, and especially focuses on organizations that work with kids at risk for poor health, illiteracy, and who have insufficient educational and cultural opportunities.
​
In 2007, Messi founded the Leo Messi Foundation to help vulnerable children get proper access to health care and education.
He's also given over $600,000 to the refurbishment of a children's hospital in his hometown of Rosario, Argentina as well paying for the doctors to travel to Barcelona for training.
When it comes to charity, it's about more than just donating a large amount. These 10 celebs have put their time, money, and energy into causes they believe in, inspiring and educating people to care about important causes like education, healthcare, and children in need.
But you don't have to be a celebrity to be making a big impact on countries abroad. Money sent by immigrants to their home countries has contributed over four times the funds provided by governments through global foreign aid.
Remitly customers are just as amazing, having sent over $3 billion to developing countries across Latin America and Asia.
The company allows people to receive money in 10 countries: Philippines, India, Mexico, Colombia, Ecuador, El Salvador, Guatemala, Honduras, Nicaragua, and Peru.
This money is a lifeline for their families worldwide covering the costs of basic needs like housing, food, and education.
© 2023 Latin Times. All rights reserved. Do not reproduce without permission.