A lucky Clayton man has won a massive $1-million lottery jackpot from a $10 scratch-off ticket. Meanwhile, six friends from Chesapeake, who won a $1-million lottery prize in a New Year's Day drawing, are planning to split their winnings equally among them.
Mauricio Rebollar, of Clayton, reportedly bagged a $1-million prize from a $10 scratch-off ticket that he bought from the Eagles Express on Knightdale Boulevard in Knightdale in the first week of 2022.
After learning about his win, Rebollar headed to the lottery headquarters in Raleigh on Thursday, Jan. 6, and claimed his prize. The winner chose the annuity option of receiving $50,000 a year for 20 years and took home $35,508 on his first $50,000 payment after state and federal tax withholdings, FOX 8 News reported.
Meanwhile, six friends from Chesapeake called the "Lucky 6" won a $1-million lottery prize from their Virginia's New Year's Millionaire Raffle ticket.
"We cannot eat! We cannot sleep!" one of the winners Mildred Rubio told the Virginia Lottery officials.
The raffle ticket that Rubio and her friends Evamae Orquiza, Agnes Smith, Rosita Strome, Cristy Bruemmer, and Maria Edmonds bought ended up being one of four winning tickets in the New Year's Day drawing and netted the $1-million top prize. The friends are planning to split the winnings equally among them, WTKR reported.
Even though the six women are lifelong friends from Chesapeake, this was reportedly their first time playing the raffle together as a group. The longtime pals bought the ticket together as a group at the Cedar Mart, located at 1229 Cedar Road in Chesapeake.
The three other $1 million winning tickets were purchased in Alexandria, Stuarts Draft, and Virginia Beach.
In a similar but unrelated story, a 56-year-old grandmother of four, who has been juggling multiple jobs for years, recently won $200,000 from a $10 Bigger Spin scratch-off ticket, Latin Times reported.
The winner, identified as Rhonda Potter, of Bayboro, found out about her big win while she was sitting at her kitchen table and scratching her $10 Bigger Spin scratch-off stub.
"I saw zero, zero, zero and I'm thinking, 'Oh my God, oh my God,'" Potter said. "My son asked me what was wrong and I said, 'Baby, I just won $200,000.'"

Potter, 56, a grandmother of four, has been working two jobs for years to make ends meet.

"I'm just very blessed," Potter said. "I really needed this."
She bought her winning ticket from the Food Lion in N.C. 55 in Alliance. After federal and state tax withholdings, Potter took home $142,023.
When asked about what she plans to do with the money, Potter said that she intends to pay off her house and car loans and expressed her plan to save the rest of the amount for her retirement.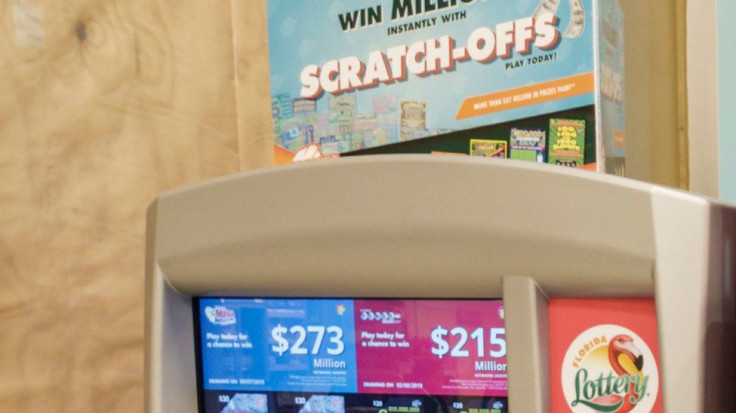 © 2023 Latin Times. All rights reserved. Do not reproduce without permission.