A 56-year-old grandmother of four, who has been juggling multiple jobs for years, recently won $200,000 from a $10 Bigger Spin scratch-off ticket.
The winner, identified as Rhonda Potter, of Bayboro, found out about her big win while she was sitting at her kitchen table and scratching her $10 Bigger Spin scratch-off stub, WITN reported.
"I saw zero, zero, zero and I'm thinking, 'Oh my God, oh my God,'" Potter said. "My son asked me what was wrong and I said, 'Baby, I just won $200,000.'"

Potter, 56, a grandmother of four, has been working two jobs for years to make ends meet.

"I'm just very blessed," Potter said. "I really needed this."
She bought her winning ticket from the Food Lion in N.C. 55 in Alliance. After federal and state tax withholdings, Potter took home $142,023, the Coastland Times reported.
When asked about what she plans to do with the money, Potter said that she intends to pay off her house and car loans and expressed her plan to save the rest of the amount for her retirement.
In a similar but unrelated incident, two brothers in Kentucky who have won lottery prizes several times before continued their winning streak after bagging $100,000 from a Kentucky Lottery Scratch-off ticket, the Lexington Herald-Leader reported.
William Grace and his brother Earl Grace were both a part of a group that won a $200,000 prize from the Powerball lottery in December 2010. Barely three months after winning the Powerball, the brothers continued their lucky streak by being a part of a team that won $400,000 on the Lottery's 3 Line Lotto game.

A decade later, the brothers have repeated their luck by winning $100,000 from a Kentucky Lottery Scratch-off ticket.
William reportedly received scratch-off tickets from Earl as a birthday and Christmas gift. However, after not winning anything from the tickets, William decided to buy more and bought a $30 Fastest Road to $3 Million at Summit Smart Stop in Ashland on Dec. 23, 2021.
"I scratched off the barcode in the store and scanned it on the machine. It said one hundred thousand dollars, but I thought, I'm not too sure about this machine," he said.
He then decided to scratch off the ticket and found that he had matched the number 31 in the fourth row, and located directly below was the $100,000 prize.
"My new favorite number now is thirty-one," William said.
The brothers split the $100,000 prize between them and each received $35,500 after taxes.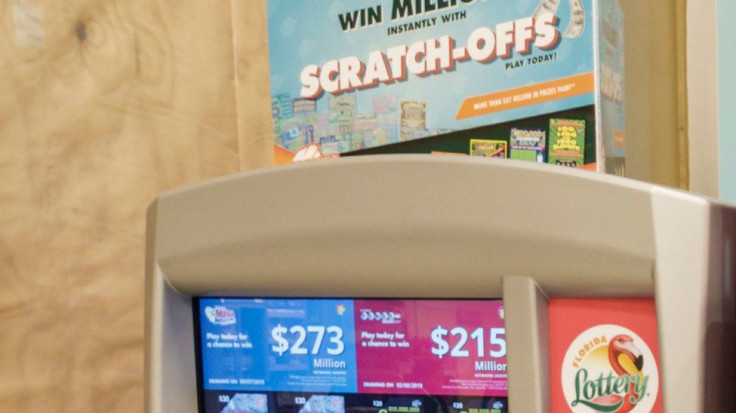 © 2023 Latin Times. All rights reserved. Do not reproduce without permission.