An 11-month-old baby, who was with her mother in a parked car in the Bronx neighborhood of New York, was hit by a stray bullet in her face after a shooter went on a rampage on Wednesday, Jan. 19
The shooting happened shortly before 7 p.m. on Wednesday, Jan. 19, when the armed shooter began chasing an unidentified man down the street and fired two shots at him.
One of the stray bullets that the gunman fired would go on to seriously injure an 11-month-old girl in her left cheek while the infant was seated in a safety seat in a vehicle near the intersection of East 198th Street and Valentine Avenue, New York Post reported.
The girl was rushed to St. Barnabas Hospital in critical but stable condition. The baby was later transferred to New York-Presbyterian Weill Cornell Medical Center in Manhattan.
During the shooting, the 32-year-old mother and the child were in a vehicle parked on a corner while the infant's father was in a grocery store nearby. The mother wasn't injured in the firing.
"My brother said he saw a lady holding a baby. The lady was crying, holding the baby with blood," said a witness, Anna Maldonado, 40.
Meanwhile, NYPD Deputy Chief Timothy McCormack stated during a press conference on Wednesday night that the 32-year-old mother was holding her wounded child when police arrived at the scene.
"This is completely unacceptable in our city that an 11-month-old child is shot," McCormack said.
Mayor Eric Adams visited the family and the wounded child at the hospital before stopping by the crime scene earlier this week, CNN reported.
"If tonight wasn't a wake-up call, then I don't know what will wake us up. It is unimaginable that this is happening in our city," Adams said to the reporters.
CCTV surveillance footage obtained from near the crime scene shows the unidentified suspect waving his gun while running after a man around the corner of East 198th Street and Valentine Avenue.
As he turned the corner of East 198th Street and Valentine Avenue, he fired a round and continued running. He was then seen stopping next to an SUV with its hazard lights blinking. He proceeded to go up onto the sidewalk and ran back the other way.
According to the officers, the suspect is an adult male with a medium build and was last seen wearing a face mask, a dark hoodie with a white Nike logo, gray sweatpants, and black and white sneakers. The suspect was seen fleeing the crime scene in a gray four-door sedan.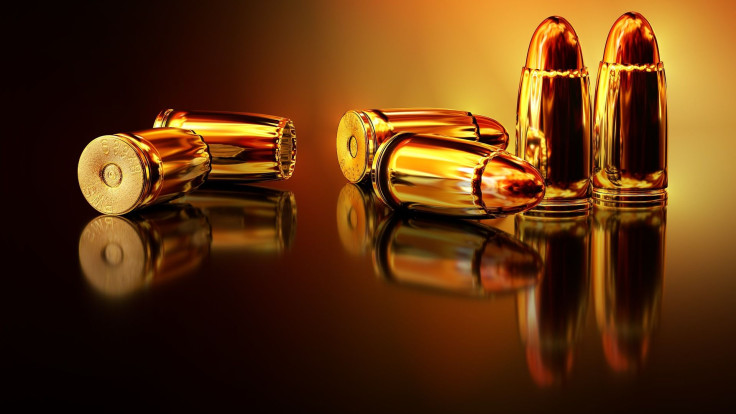 © 2023 Latin Times. All rights reserved. Do not reproduce without permission.