A 13-year-old boy has been taken into custody after he allegedly mercilessly beat a 2-year-old toddler to death while the victim's mother had gone to pick up dinner for her family in Lorain, Ohio on Wednesday, Dec. 15.
The 2-year-old victim, identified as Jessie Webber, was found unresponsive with blood coming from his nose and mouth, and a shoe print on the front of his shirt just before 8 p.m. on Wednesday, Dec. 15, by Webber's mother Heather Banbury.
"He had blood coming out of his nose and his mouth and his eyes were open and he wasn't conscious," Banbury said.
Following the horrifying discovery, Banbury alerted the authorities about the incident. Lorain Police officers responded to the residence in the 1600 block of East 30th Street and rushed the toddler to Mercy Hospital, where he, unfortunately, succumbed to his serious injuries, the Chronicle reported.
The young Webber was reportedly left with a 13-year-old boy neighbor for just a few minutes while Banbury had gone to pick up dinner. When she returned home, she noticed that the lights were not on and that the home was eerily quiet. After turning the lights back on, she saw the suspect running out the door.
"I felt something was wrong and when I cut the light on, I saw him and he ran after I asked him 'Why? What did you do?' And he said he was play fighting," Banbury said.
The teen, who fled the scene, was reported missing at first but was later located and taken into custody.
The officers believe that the teen intentionally physically assaulted Webber, concluding that they don't believe the toddler's death was an accident. Banbury told the officers that Webber allegedly had the suspect's shoe prints on his chest and stomach when she found him unresponsive, according to True Crime Daily.
"They were play fighting and Webber threw a dinosaur. And he just repeatedly hit Webber. He had to stomp on him. His shoe print was on his chest and part of his stomach," speculated the police.
The suspect reportedly grew up with the victim and their family as his mother and Banbury are neighbors and friends.
The authorities have withheld the suspect's name due to his age. Officers stated that he'll remain in juvenile detention until he's officially charged with murder.
"I'm at a loss for words right now, because I don't understand. I don't understand how a 13-year-old can do that to a 1-year-old," Tammy Banbury, the victim's grandmother, said.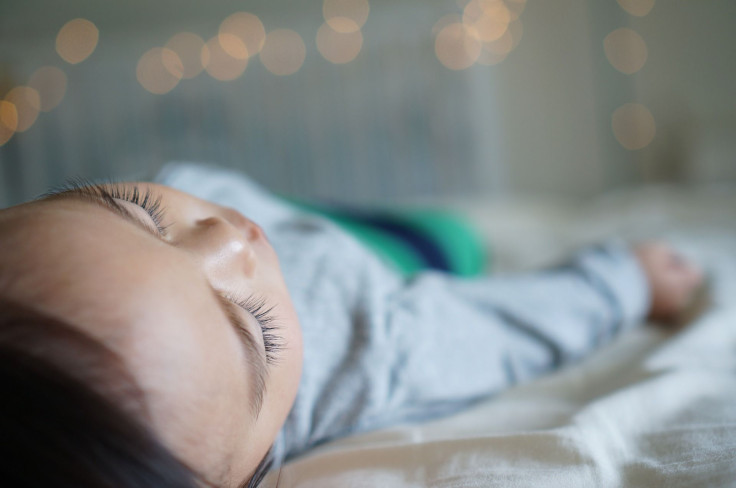 © 2023 Latin Times. All rights reserved. Do not reproduce without permission.