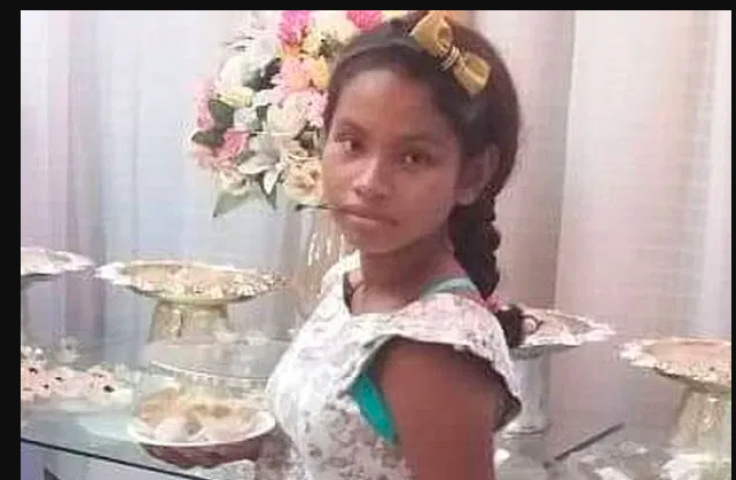 In an extremely shocking incident, Luana Ketlen, a 13-year-old schoolgirl birthed an infant after enduring years of abuse in the hands of her father. While the girl did not survive past the premature delivery, the baby boy is reportedly a healthy infant who is already breathing without a ventilator. Ketlen who breathed her last on December 11, was rushed to labor by a group of doctors at a regional hospital before she was admitted to a special care unit.
Following the delivery, things went a down spiral as suffering from multiple complications including cirrhosis of the liver, water on the lungs and low blood pressure. The young girl died on her way to a specialist hospital in Manaus, the Amazonas state capital, which is roughly about 225 miles away (363km).
The police in Brazil reported that the slightly-built girl was suffering from sexual abuse by her father for the past four years. The horrific crime seems to have occurred when the girl was ordered to go fishing with her father, who then raped her. A warrant has been issued for 36-year-old father Tome Faba, who has allegedly been abusing his daughter right from the time she was just nine.
Faba was absconding in the city of Coari for one week until the cops nabbed him. He was produced before the court on December 27, and was charged with manslaughter and child abuse. Faba's family maintained that they were oblivious to the crimes that occurred. But, this statement seems a little far from the truth, because an aunt of the girl who prefers to be unnamed alleges that the girl was persuaded to name her perpetrator after they began to observe changes in her body.
When the gory truth was revealed, Ketlen's mother refused to believe that her husband could do that to their daughter. Chief Barradas added that Faba had threated to kill his daughter, had she opened up about the crimes to anyone. "Members of the family tried to step in and protect the child by alerting social services," said Barradas. "They reported the abuse to police and a warrant was issued for Tome's arrest but before it could be executed Ketlen's health deteriorated and she died shortly after childbirth," he added.
The family currently resides in a rural area of Coari and the incident sparked such fury that it gave rise to outrageous protests outside the court during the accused's appearance. There still lies ambiguity on whether relatives will be given the guardianship of the infant. The infant boy, who survived a traumatic birth, is thriving in the hospital's neonatal unit and is termed a "strong" child by a doctor.
© 2023 Latin Times. All rights reserved. Do not reproduce without permission.