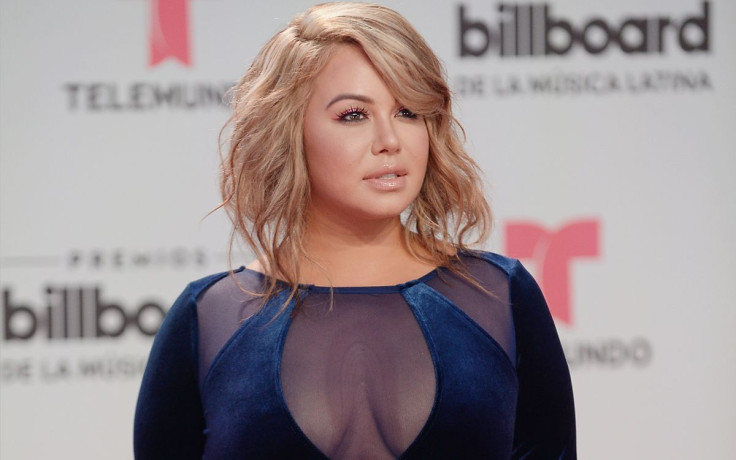 Chiquis Rivera had a rough childhood when she was sexually abused by her own father. In a recent interview the "La Malquerida" singer recalls that experience and it was visibly not easy for her to talk about the subject that brought her to tears. "At the age of 8 is when I first remember it happened," she said in "El Minuto Que Cambió Mi Vida" show. "I remember that my aunt was making fish soup, I think it was, and we were all covered in sand and my father sent me to go take a shower. When I was showering is when he came in and he sat me in his lap. I was naked because I was going to show and that's when it happened."
"I knew that it hurt me at the moment that it happened, but I didn't know, I was confused. He told me not to say anything and that's why I never said anything because I was scared... he said that he was going to send me to my grandmother's house -his mom- and that I wouldn't see my mom and that really scared me because I said 'I know my mother's personality', and that's what scared me too. I didn't know what to think."
Twenty years later, Chiquis says she has forgiven her father that is now in jail. "I forgive him, he is my father at the end of the day," she revealed. "I think that maybe something happened to him, I am not justifying him, what he did was not right, is not right, but I feel that maybe he needed therapy or needs therapy. It saddens me that he's in jail, but until he realizes and asks for forgiveness because he hasn't apologized, but I forgive him. I am not God, I am nobody to judge him and I leave it to God. My sister has already seen him [in jail] and she says he looks different, that they talked, but I do want to see him, to see how he's doing and to see if he admits what happened, what he did."
Chiquis reveals that she still is affected by what she lived as a child. "Thank God I had a mother with ovaries that never allowed me to feel like a victim," she said. "She always told me, 'you are strong and you need to overcome this.' But now that I am older I think that it's affecting me a little bit."
Chiquis is currently focused on her new album that will feature a duet with her mother. "I'm focused on my career, in my music and my 'baby' that is coming in October," she revealed to Univision Entretenimiento. "My 'baby's' name is 'Entre Botellas,' don't think other things." About the duet with Jenni Rivera she said: "It's a beautiful and varied album, it includes covers, new songs, as well as a duet with my mother, a new song that is called 'Quisiera Verte En Mi Lugar' ('I Want To See You In My Place'), a song by Chelo, as well as songs from Poncho Arrocha. I think this album is better than my previous one, although I loved the first one too."
© 2023 Latin Times. All rights reserved. Do not reproduce without permission.