Authorities confirmed that 14-year-old Cole Bixler from Indiana was found dead after murdering his cousin, Jessica Bixler, 21, and her boyfriend, Mason George, 22, at a sleepover, before turning the trigger on himself.
Cole spent the night at Mason's home in Greene County where the latter, who was asleep on a sofa, was shot on the head. Jessica was later head locked in a bedroom. Officers found that Cole shot himself in the same quarters with his cousin.
Cole used a handgun that belonged to George.
The Greene County Sheriff's Department reported that Jessica's mother, Amanda Mosier, arrived at the scene at 5:30 p.m. and called 911. She told authorities that "her daughter and two other people in the home on South Mountain Springs Drive near Owensburg were dead and believed they had been shot."
Investigators learned that Cole allegedly planned on harming himself.
As of writing, no criminal charges were made and the motives for the murders remain undisclosed.
Mosier shared on a Facebook post about her daughter, Jessica, "Remember the kisses you give all of us and your brothers on the cheek with your red lipstick on. They always would wipe it off or not even know it was there walking around with lips on their face."
She even took to Facebook to spread suicidal awareness for people who intended to harm themselves.
"We will remember the good times and just know that you are no longer in the emotional pain you must have been experiencing. YOU MATTERED to so many," she wrote as a tribute to Cole.
"Jason Mosier and I have no words. We appreciate all the prayers, but we likely won't answer the calls and texts much at this time," Mosier added.
Meanwhile, a friend set up a Gofundme page for the bereaved family.
The donations will be used to cover the funeral costs or expenses deemed necessary for all families.
As of April 29, the fundraising campaign has reached its goal.
"Please continue to keep Amanda and her family in your thoughts and prayers. This is going to be an unimaginably difficult road for her and her family to heal," the page said.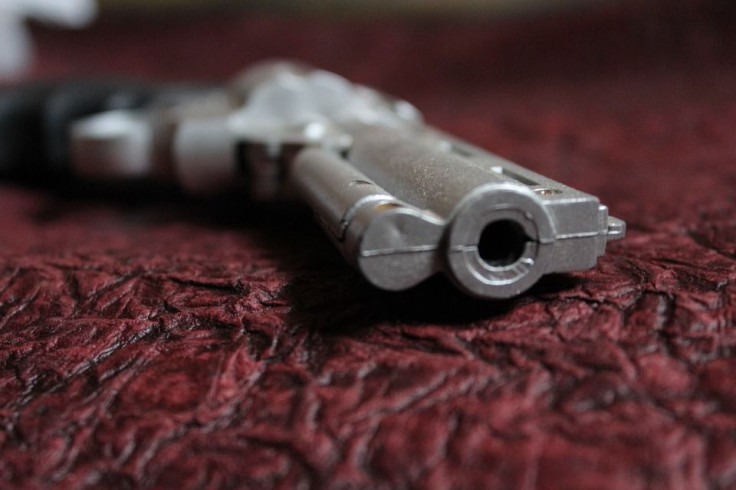 © 2023 Latin Times. All rights reserved. Do not reproduce without permission.