Russia's 15-year-old figure-skating sensation Kamila Valieva has reportedly failed an anti-doping test, causing the medal ceremony for the team figure skating competition at the 2022 Winter Olympic Games to be delayed twice in Beijing. The international sporting event had been due to take place on Tuesday.
On Monday, the Russians had seemingly wrapped up their victory in the team event, which saw Valieva become the first woman to land quadruple jumps in the free program.
Supposedly, the awarding ceremony would see Valieva and her five Russian teammates receive their gold medals. The event had twice been delayed by the International Olympic Committee (IOC) amid legal issues with the 15-year-old's drug test, Inside the Games reported.
According to the local media, the substance involved was not used to enhance the teen's performance. Trimetazidine rather treats a cardiological problem, used to prevent angina attacks.
However, since it works to improve myocardial glucose utilization through inhibition of fatty acid metabolism, the World Anti-Doping Agency (WADA) deems the drug a stimulant, according to ESPN.
The failed drug test would strip the Russians of their medal, which means their American rivals would take home the gold. Valieva's unprecedented quad jumps sent Russia to the Beijing Winter Olympics.
Notably, under WADA rules, Valieva is considered a "protected person" as she is under 16, which means she cannot be held responsible for substances found in her doping samples. It may explain why IOC spokesman Mark Adams primarily called the incident a "legal" issue.
"A situation arose at short notice that requires legal consultation," he said earlier Wednesday about the delayed ceremony per the Daily Beast. "You can bet your bottom dollar we are doing everything that this situation can be resolved as soon as possible."
The controversy comes as a blow to the IOC after allowing Russian athletes to vie for the medals despite a worldwide ban on its national team due to its unpleasant track record of systematic state-sponsored doping.
However, given that the figure-skating sensation is only 15, attention will turn on the role played by Team Tutberidze, the super-successful Moscow gymnastics team led by Coach Eteri Tutberidze. The dominant force in figure-skating previously managed former Olympic champions Alina Zagitova and Yulia Zagitova.
The Russian Olympic Committee leads the medal tally in Beijing with 10 medals, including two golds.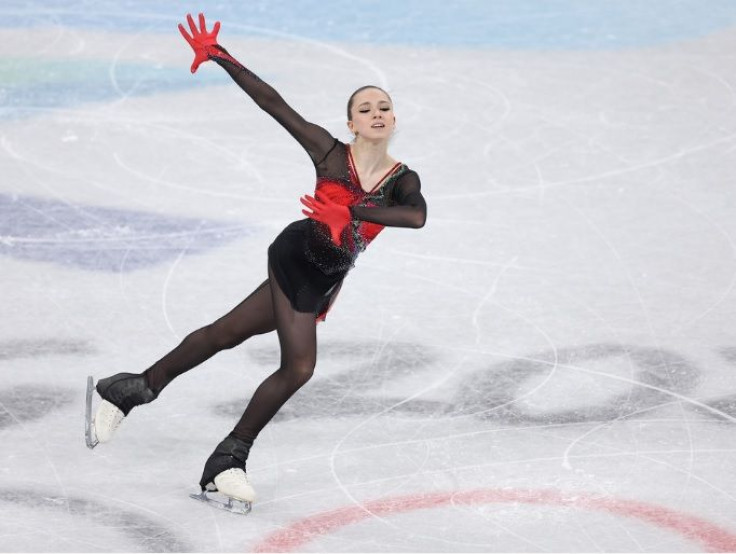 © 2023 Latin Times. All rights reserved. Do not reproduce without permission.