Grindr, an LGBTQ dating app, has been deleted from China's Apple App Store and unavailable on key Android app stores.
According to Bloomberg, the software purportedly disappeared from the iOS App Store on Jan. 27. Although it's unclear when it was taken from the country's prominent Android app shops which, in the absence of the Google Play Store, are run by local companies like Huawei and Tencent.
Another Bloomberg report pointed out that the apparent removals come after the Chinese government announced last week that it will be cracking down on illicit information, pornography, and "ill-natured" online activities.
Grindr was banned from Apple Inc.'s App Store in China on Thursday, according to data from mobile research firm Qimai.
Searches for the matchmaking app on Android and other Chinese-owned platforms yielded no results. China does not have access to Google's Play Store.
Although Grindr, one of the most well-known LGBTQ dating apps globally, has been taken down, Bloomberg notes that local alternatives such as Blued are still available in the country.
The removals come just days after China's Cyberspace Administration revealed a new censorship campaign to create a civilized, healthy, festive, and peaceful atmosphere for online public opinion ahead of the Winter Olympics.
The Guardian said Beijing Kunlun Tech Co., Grindr's former Chinese owner, sold the app to investors in 2020 after pressure from US officials concerned that the app's data could be misused and pose a national security risk.
While homosexuality is not banned in China, The Verge said that government policies have become increasingly intolerant, with Beijing censors objecting to LGBT themes in the media.
In China, Google does not have an app store. Other firms, such as Tencent and Huawei, have their own app shops where they sell Android apps. These app retailers regularly ban apps at the government's request.
The New York Post said other U.S. I.T. businesses, including Microsoft-owned LinkedIn and Yahoo, have exited the Chinese market in recent months, citing an increasingly "difficult" operating climate.
Prior to its removal, LinkedIn had been criticized for suppressing posts by journalists and academics who were critical of the Chinese government.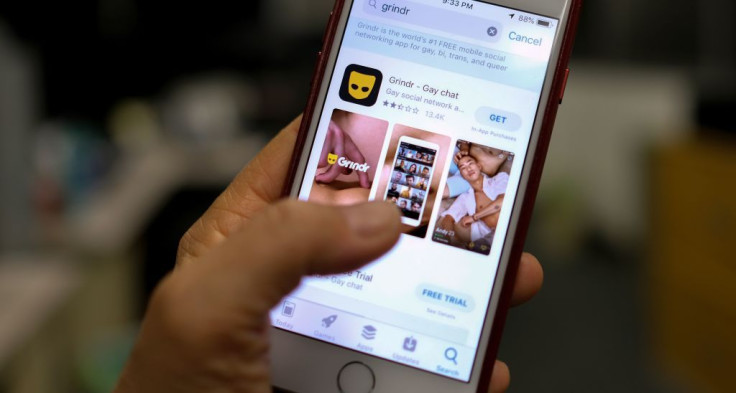 © 2023 Latin Times. All rights reserved. Do not reproduce without permission.