A 17-year-old girl reportedly decapitated her pal with the help of her male friend over a grudge and later dumped the victim's headless body naked to ensure that police could not easily identify the remains.
The incident came to light after the dismembered corpse of a beheaded woman was discovered in a vacant lot behind a school in Bhadrawati along Telwasa Road in Nagpur, Maharashtra, India on April 4.
The 17-year-old suspect reportedly shared a room with the victim and had a number of previous altercations with her. After recently being insulted by the victim, the unidentified accused took allegedly offense and plotted to murder her roommate in retaliation for the humiliation.
The suspect had reportedly lured the victim to the dark area one evening before picking a fight with her. Unbeknownst to the victim, the accused's accomplice was also in the area, the Times Of India reported.
The suspect proceeded to stab the victim twice in the thighs before strangling her to death. The assailants then severed her head and also removed the victim's clothes to prevent the authorities from identifying the body before fleeing the scene. They then disposed of the head and bloodied clothes under a bridge in Datala, Maharashtra.
After murdering and disposing of the remains, the underage girl and her male friend used the victim's phone to message her family, saying she was well and busy at work. When her family demanded to talk to the victim, they replied by saying that she could not speak on the phone as it needed repairs.
The assailants were finally caught after officers discovered the corpse and managed to establish the identity of the victim with the help of a scar on her left hand. The victim's phone charger, headphones, and shoes were also found at the site of the murder.
Following the incident, the victim's family members, who were in the dark about the murder as they were receiving regular messages from her cell phone, were alerted about the killing.
A case was registered at the Bhadrawati Police Station and the accused were arrested on Sunday, April 10.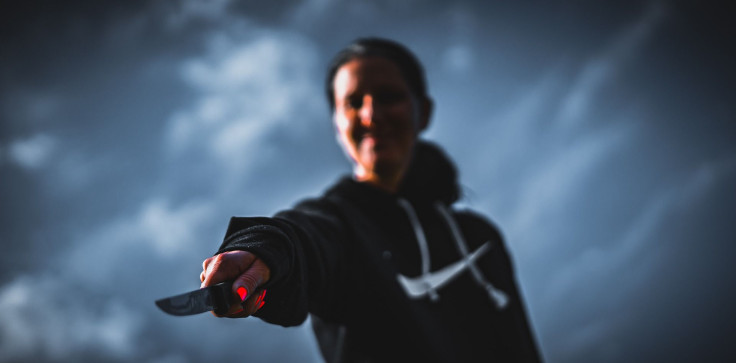 © 2023 Latin Times. All rights reserved. Do not reproduce without permission.