A man allegedly brutally decapitated his own mother out of anger after she refused to give him money to purchase drugs in Kuala Selangor, Malaysia on Jan. 15.
The suspect, a 28-year-old unemployed man who lived in the same house with his 56-year-old mother, reportedly killed and beheaded the matriarch out of frustration for not being given money to buy drugs at their home at Kampung Baru Pasir Penambang, Kuala Selangor on Saturday, Jan. 15, the Star reported.
The incident came to light when the suspect's sister feared something was amiss when she could not contact her mother and went to her home to check on her. After she reached the house, she saw the suspect covered in blood and running into the bushes behind the residence.
Following this, she alerted the police regarding the incident at around 5.45 p.m. on Saturday, Jan. 15. When the officers responded to the scene, they found the bloodied remains of the 56-year-old woman.
Meanwhile, the 28-year-old suspect, who was hiding in the bushes nearby, was later caught with the help of other villagers. Officers also seized a blood-stained parang, a Malaysian machete, from a bathroom in the house, believed to be the weapon used to commit the murder, the News Paper reported.
The suspect tested positive for methamphetamine and amphetamine after he was arrested. Officers believe that the suspect committed the horrendous crime under the influence of drugs.
Meanwhile, records suggest that the suspect was previously arrested in 2014 for criminal intimidation against his mother.
In a similar but unrelated incident, a 49-year-old man who reportedly lived with his mother and sister at their residence in Kamigori, Hyogo Prefecture, Japan, allegedly stabbed his mother, Shizuko Nishikawa, 88, to death with a kitchen knife on Dec. 11, 2021, Latin Times reported.
Nishikawa was reportedly discovered lying unresponsive and bleeding in the bathroom on the first floor of their home when her 64-year-old daughter came back from work at around 11:40 p.m. on Dec. 11.
After committing the gruesome crime, the suspect reportedly fled the scene. He was subsequently spotted by police patrol hiding inside a vehicle on a street in Himeji City, Hyogo Prefecture, Japan at around 4 a.m. on Dec. 12.
After the officers took him into custody and questioned him, the suspect claimed he "doesn't remember" or "doesn't know" any details about his mother's homicide.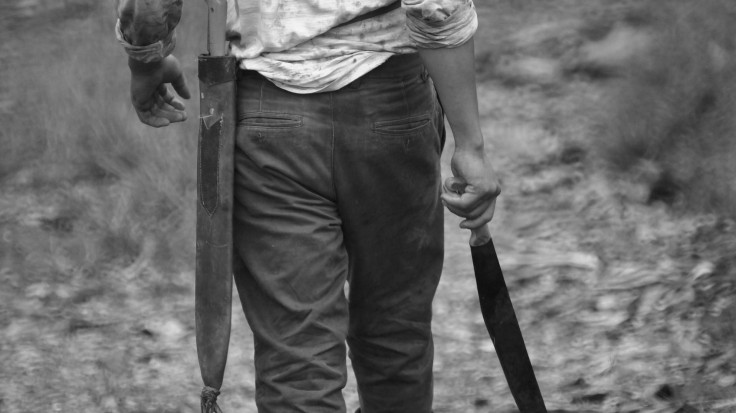 © 2023 Latin Times. All rights reserved. Do not reproduce without permission.