A woman reportedly brutally decapitated her 50-year-old husband before proceeding to packed the victim's severed head in a shopping bag and hang it inside their residence in Tripura, India on Saturday, March 12.
On Saturday, at around 2 a.m, the 40-year-old woman allegedly attacked her husband Rabindra Tanti, 50, a daily wager by profession, in his sleep with a takkal knife and proceeded to behead him. Takkal is a traditional machete-like weapon that is commonly used in parts of Tripura, India.
After decapitating her husband, the accused packed the severed head in a plastic shopping bag and reportedly hung the gruesome trophy inside their residence, the Indian Express reported.
The accused's brother and her two minor sons, who also lived in the house, woke up in the middle of the night to discover Tanti's headless body inside their residence. They immediately fled the scene and alerted the police officers about the heinous murder.
When law enforcement reached the house on Saturday morning, they found the woman sitting inside the residence with the reported murder weapon besides her and her husband's decapitated body lying not too far.
"We went to her house after sunrise since a woman can't be arrested after sundown. We arrested her from her house and produced her before the court on charges of murder. She was sent to judicial custody for 14 days," the arresting officer said.
A senior officer of the state police, who didn't wish to be named, said the preliminary investigation revealed that the couple had no domestic problems. However, a few locals reportedly told the police officers that the woman was found to have exhibited signs of psychological disturbance in the last few days. The accused reportedly didn't have any previously reported incidents or a history of mental health issues of any sort, NDTV reported.
Meanwhile, when the officers questioned the couple's elder son, he confirmed that his mother had indeed seemingly developed a psychological disorder recently and had undergone treatment by a local occultist.
"My mother had always been a vegetarian. But she had chicken last night and all of us went to sleep. Suddenly I woke up and saw my father was beheaded. I was shocked to see my mother was standing with a blood-soaked dao (a sharp weapon). When we raised an alarm, she rushed out of the room and kept my father's head in our temple," the elder son said.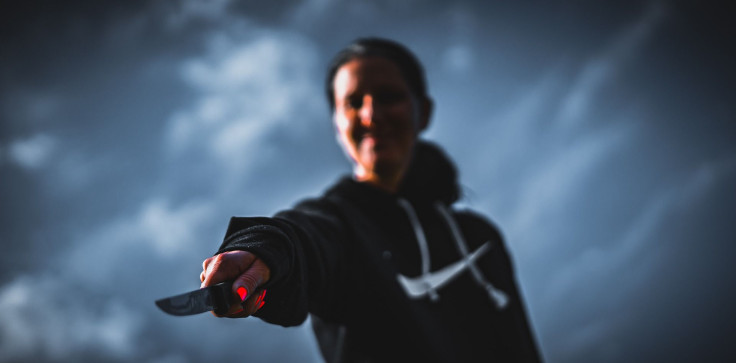 © 2023 Latin Times. All rights reserved. Do not reproduce without permission.