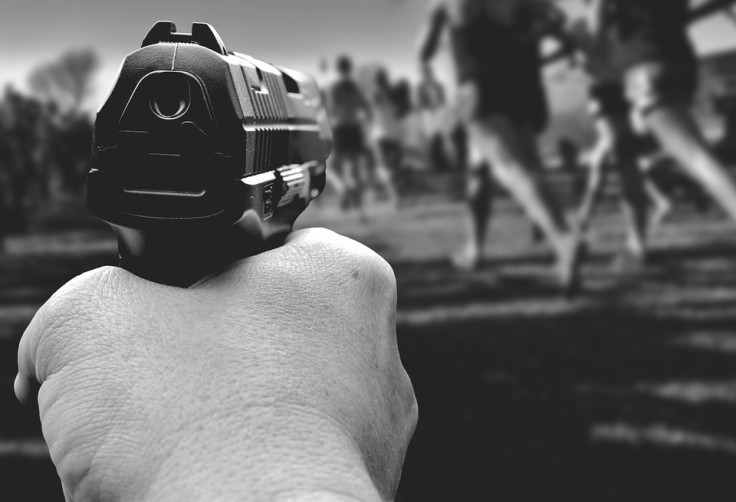 A young man in Colorado was handed down a life sentence without parole on Friday for his role in the May 2019 shooting at the STEM School Highlands Ranch. Devon Erickson was 18 years old and considered an adult at the time of the shooting, and therefore was likely to face a mandatory life sentence.
According to CBS Denver, the Douglas Country Court heard emotional testimonials from students and teachers of the school as well as from parents of the victims. Erickson appeared in court wearing a face mask and a prison jumpsuit and displayed little emotion the entire time he sat in the courtroom but was seen sobbing when his family spoke.
Erickson's family along with his girlfriend told the judge that he was not the monster everyone saw him to be. Now 20 years old, he is described by his parents as a deeply loving and loved son as they apologized to all the victims of their son's crimes.
Former district attorney for the 18th Judicial District and special prosecutor on the case, George Brauchler noted the young man's reactions during the hearing and said, "There is no regret, there is no sadness, no sorrow," he said of Erickson.
On top of his life sentence without parole, Douglas County District Court Judge Theresa Slade added 1,282 years in prison for Erickson. Brauchler added that the sentence may well have been the longest ever recorded in Douglas County.
With more than two years of court proceedings the Douglas County Judge finally laid justice for the senseless killing of 18-year-old Kendrick Castillo and the eight injured victims in the school shooting which has left many local residents and students with PTSD. A jury earlier convicted Erickson of 46 charges including 31 attempted murder charges.
Alec McKinney, the other student involved in the shooting, previously testified on behalf of the prosecution during Erickson's trial. McKinney, who was 16 years old at the time of the shooting incident is already serving a life sentence but could become eligible for parole in about 20 years under a particular program for juvenile criminals.
Judge Slade noted Erickson's lack of apology while she handed down the sentence. However, the Ericksons said the young man was indeed sorry for all the trauma and terror he has caused despite choosing to remain silent when he was offered a chance to speak.
"We pray for these people every day," his father Jim Erickson said. "We hope they can find peace. And we also hope they can find forgiveness — I know that's a hard ask."